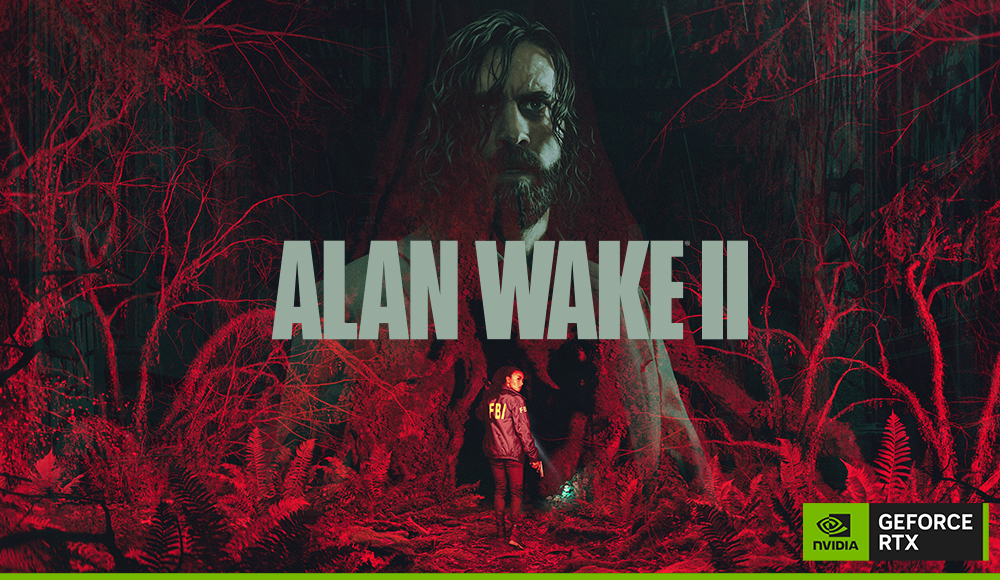 Get Alan Wake 2 with select GeForce RTX 40 Series
October 23, 2023 | By Anthony
Custom systems and intense adventures are waiting at ORIGIN PC. Craft a PC with a qualifying GeForce RTX 4090, 4080, 4070 Ti or 4070 desktop, or laptop with a GeForce RTX 4090 Laptop GPU, RTX 4080 Laptop GPU, or RTX 4070 Laptop GPU and receive Alan Wake 2. Uncover the source of the supernatural darkness in Alan Wake 2 with the power of GeForce RTX 40 Series. Experience two beautiful yet terrifying worlds enhanced with full ray tracing for the highest levels of fidelity, NVIDIA DLSS 3.5 for unparalleled ray-traced performance and quality powered by AI, and the best responsiveness with NVIDIA Reflex. Solve the deadly mystery with RTX On.
For maximum performance, future upgradability, and access to the latest hardware, pick out each component for a GENESIS gaming desktop. HydroX cooled, expect the optimal environment for high-performance hardware to run at peak performance, while extending longevity of the system. A flagship GeForce RTX 4090 can flesh out every last detail, even in the most demanding games. Now available with the iCUE LINK smart component ecosystem, synchronize and control all compatible devices with a single system hub. Organized and efficient, enjoy the brilliant view and beauty of simplicity.
Take gaming anywhere with an EON17-X, powered by up to an NVIDIA GeForce RTX 4090 graphics card. A 240Hz QHD display and support for up to 4 monitors provides crystal clear detail, blazing fast refresh rates, and the edge in performance necessary for competitive genres. Even more customization options are available with UV Printing or laser etching, allowing you to leave your mark and fully personalize the ultimate gaming laptop.
Every ORIGIN PC also includes 24/7 lifetime US-based support. No matter which system you choose, a world-class team is readily available to help. Learn more about gaming desktops and laptops at originpc.com.