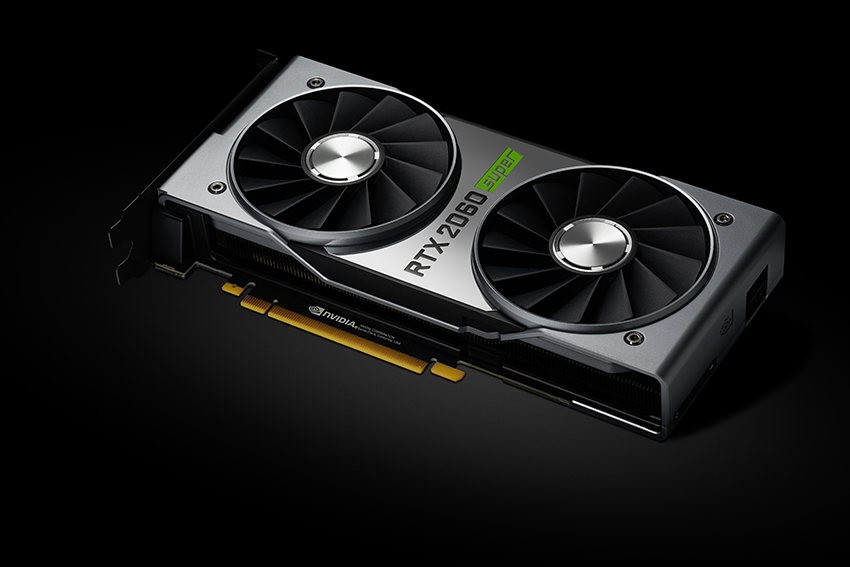 Ultimate PC Gaming Performance with the GeForce RTX SUPER Graphics Cards
July 10, 2019 | By Anthony
With its introduction of support for real-time ray tracing and ability to output incredibly lifelike graphics cards, the NVIDIA GeForce RTX 20 Series graphics cards have once again upped the ante in boosting PC performance. Riding high on this momentum, NVIDIA is now introducing all-new GeForce RTX 20-Series SUPER graphics cards available on ORIGIN PC desktops.
The GeForce RTX 20-Series SUPER graphics cards build upon the many qualities that have made the 20-Series so acclaimed. Performance is increased by more than twenty percent thanks to the addition of extra CUDA, RT, and Tensor Cores across the GeForce RTX 2060 SUPER, GeForce RTX 2070 SUPER, and GeForce RTX 2080 SUPER. Collectively, these SUPER additions mean a performance boost up to fifteen percent compared to the original GeForce RTX graphics cards. This means ray tracing enabled games like Battlefield V and Metro Exodus deliver smoother ray tracing experiences running over 60 FPS at a crisp 1920×1080 resolution. The SUPER graphics cards are also ready for this year's upcoming releases supporting ray tracing including Wolfenstein Youngblood, Control, Call of Duty: Modern Warfare, and DOOM Eternal.
You can now customize your ORIGIN PC desktop with an NVIDIA GeForce RTX SUPER graphics card. As a bonus for getting an NVIDIA GeForce RTX SUPER graphics card on your ORIGIN PC desktop, you'll receive a digital copies of Wolfenstein Youngblood and Control for a limited time. You can learn more about GeForce RTX SUPER graphics cards by visiting https://www.nvidia.com/en-us/geforce/news/geforce-rtx-20-series-super-gpus.
If you would like more information on ORIGIN PC products such as the best gaming laptop, the best gaming desktop, or information on any gaming laptop product, please call 1-877-674-4460 to speak with a sales representative. We offer 24/7 customer support and worldwide shipping options. Stay up to date with the latest news by checking us out and following us on Facebook and Twitter.