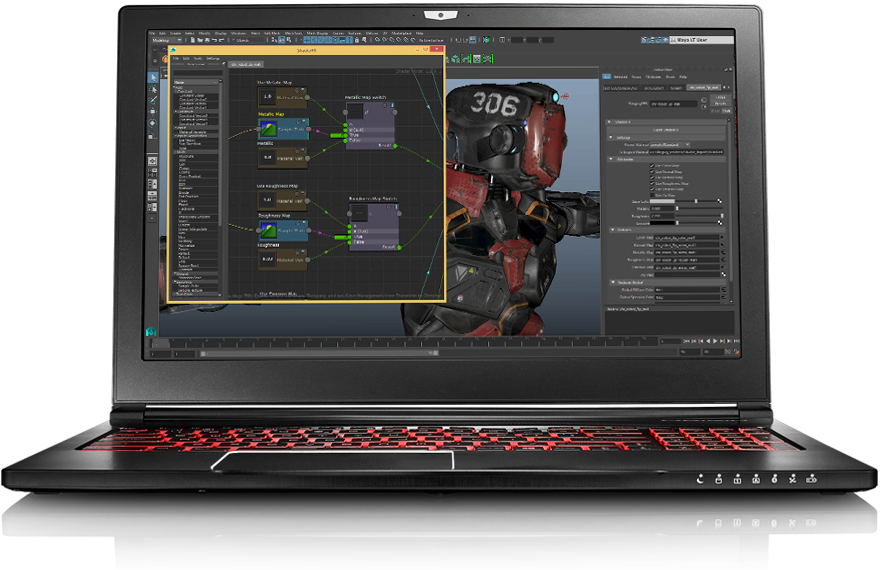 Ultimate Mobile Productivity on the Go
May 1, 2017 | By brian
Sometimes, the office just isn't the ideal work environment. Whether it's the sound of other co-workers chattering away, the constant typing or the feel of being holed up in a cubicle, everyone has a different idea when it comes to being productive. We don't think you should limit yourself to working in one place, which is why our workstation laptops are all about being productive on the go.
The NT-15 Ultra Thin Workstation Laptop is an ideal solution for mobile professionals. Power and performance are packed into this incredibly light computer that weighs less than four pounds. Despite its stylishly thin profile, the NT-15 has all of the tools necessary to work done on the go. It has a full-size keyboard, 15-inch 1080p HD display, and its four hour battery life allows you to get work done whether you're waiting at the airport or looking to get a project done during a long flight. The cutting-edge anti-theft technology also allows you the peace of mind that your vital data is protected from thieves.
From processing data to rendering a complex 3D figure, the NT-15 is designed to handle virtually any task thanks to its latest generation Intel i7 processor, NVIDIA 1060 graphics, and up to 16GB of DDR4 RAM. Customize the internals, customize it with your company logo, the NT-15 is all about custom power and performance on the go.
If you would like additional information on the ORIGIN PC custom computers like the NT-15 or if you wish to order your own customized PC, call 1-877-674-4460 to speak with a sales representative. We offer 24/7 customer support and worldwide shipping options. Stay up to date on the latest news by checking us out and following us on Facebook and Twitter.