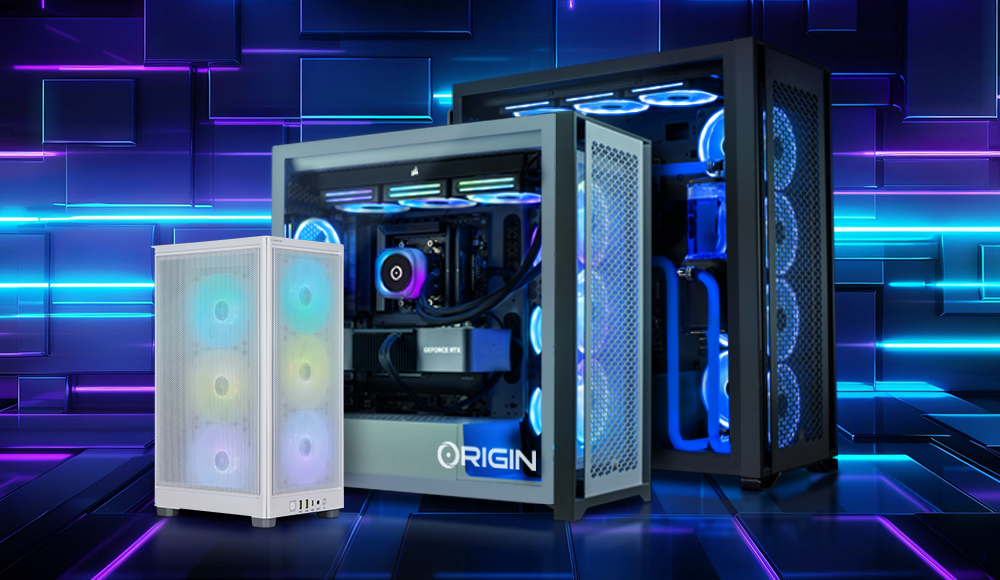 The all-new cooling ecosystem for ORIGIN PC – iCUE LINK available now 
September 25, 2023 | By Anthony
A next-gen PC experience is waiting at ORIGIN PC. Connect all your cooling hardware with one single connector – the  iCUE LINK cooling ecosystem is available now for ORIGIN PC GENESIS, NEURON, and CHRONOS gaming desktops. Experience the simple, clean organization of CORSAIR's latest technologies. The all-new iCUE LINK fans and liquid cooling make it easier than ever to control each component, while offering reliable cooling. Immerse yourself in endless customization options with the iCUE LINK ecosystem such as programmable fan speeds, RGB lighting, and more. With an infinite choice of hardware configurations available for the GENESIS, NEURON, and CHRONOS, building the ultimate dream PC is one click away.  
For high-performance and access to premier liquid cooling, customize a GENESIS for both CPU and GPU liquid cooling, maximizing system performance and longevity. In addition, enjoy reduced noise levels thanks to the efficiency of CORSAIR HydroX Liquid Cooling, alleviating heavy workloads from noisier fans.  
Offering similar gaming performance, the NEURON can also be customized with premier hardware from CORSAIR as well as high speed parts. Pick your components and craft the PC of your dreams. Fine-tune every detail, all the way down to the exterior design with HD UV Printing or laser etching. Pick out a design by ORIGIN PC, otherwise send in a custom design to make the GENESIS or NEURON's side panel shine.  
Compact, powerful, and portable, the CHRONOS is the choice for a next-gen small-form factor PC.  Witness incredible gaming speeds at your command. Whether it's for its lightweight and easy to carry nature, or simply to save space, the CHRONOS is an excellent option for greater power in a smaller size system. 
Regardless of which PC chosen at ORIGIN PC, game at ease with the peace of mind that a world-class US-based support team is available 24/7. Learn more or customize a next-gen gaming system at originpc.com.