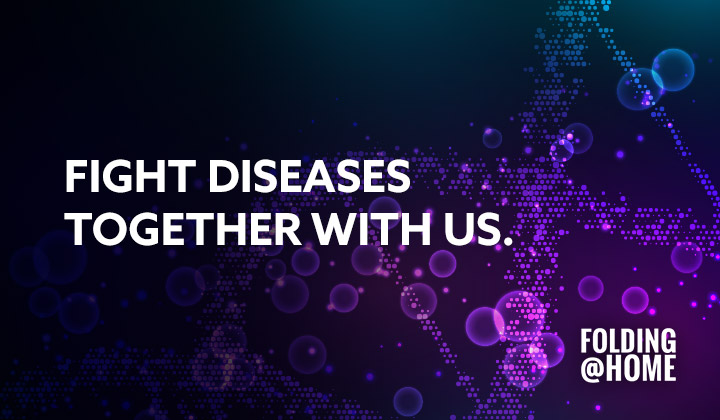 Together We Are Powerful. The ORIGIN PC [email protected] Team Keeps On Computing!
August 21, 2020 | By Luis
Since March, the ORIGIN PC team made a call to action to all PC users around the world to join [email protected] to help accelerate the research of COVID-19. [email protected] works by simulating the dynamics of coronavirus proteins to aid in the discovery of potentially druggable pockets. To create these simulations, massive amounts of computing power is required, which is primarily achieved via the use of distributed computing.
To help with the computing efforts, ORIGIN PC and CORSAIR continue to raise awareness of the program and created a team to support [email protected] ORIGIN PC and CORSAIR employees are contributing their own PC power to the cause and encourage others to do the same if they are able to.
When customizing your own ORIGIN PC, you also have the choice to have the [email protected] application preinstalled prior to shipping.
The ORIGIN PC [email protected] team has accumulated a grand score of 4 Billion with the help of over 350+ participants. For more information please watch this video of our CEO, Kevin Wasielewski calling all our followers to unite and contribute to this wonderful cause! Together we are powerful.
You can join the ORIGIN PC [email protected] team at our landing page: https://bit.ly/2Uq19Dm
For more information about how you can help [email protected] visit: https://foldingathome.org/