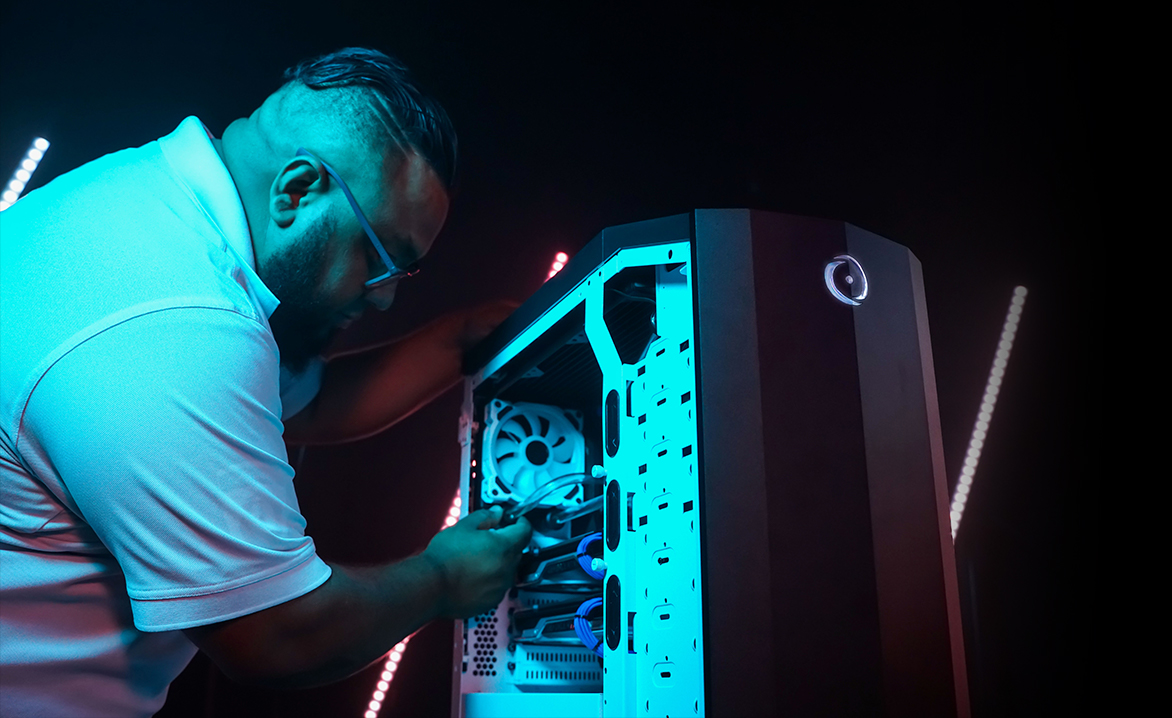 Powerful PCs Assembled and Supported in the United States!
June 16, 2020 | By Luis
ORIGIN PC takes pride that all the hard work put into every PC prior to and after shipping is all done right here in the United States! Whether it's a liquid-cooled gaming desktop or a powerful desktop replacement workstation laptop, each PC is assembled, tested, and supported in the United States!
Our professional builders make sure your PC is built to our high standards, and take the time needed to ensure you're receiving a true high-performance PC built by hand. Once completed, the PC is tested by our experienced team and reviewed by our top engineers. All of this is done at our Miami, Florida headquarters.
Once you receive your system, you'll have access to our renowned US-based support team available 24/7! Just call, email, or send a chat message and our support team will work closely with you to solve your issue should it arise. Just like the team that built your PC, the support team is based in the United States as well! It also helps that they're extremely well versed in PC hardware, gaming, and software!
ORIGIN PC is an equal opportunity employer with a diverse team. If you're looking to get your start in or expand in the PC gaming industry, be sure to check out our careers page for the latest job opportunities to join our team! You can learn more about our PCs assembled and supported in the US on our site.
If you would like more information on a gaming PC or other products such as the best gaming laptop or best gaming desktop, call 1-877-674-4460 to speak with a sales representative. We offer 24/7 customer support and worldwide shipping options. Stay up to date with the latest news by checking us out and following us on Facebook and Twitter.