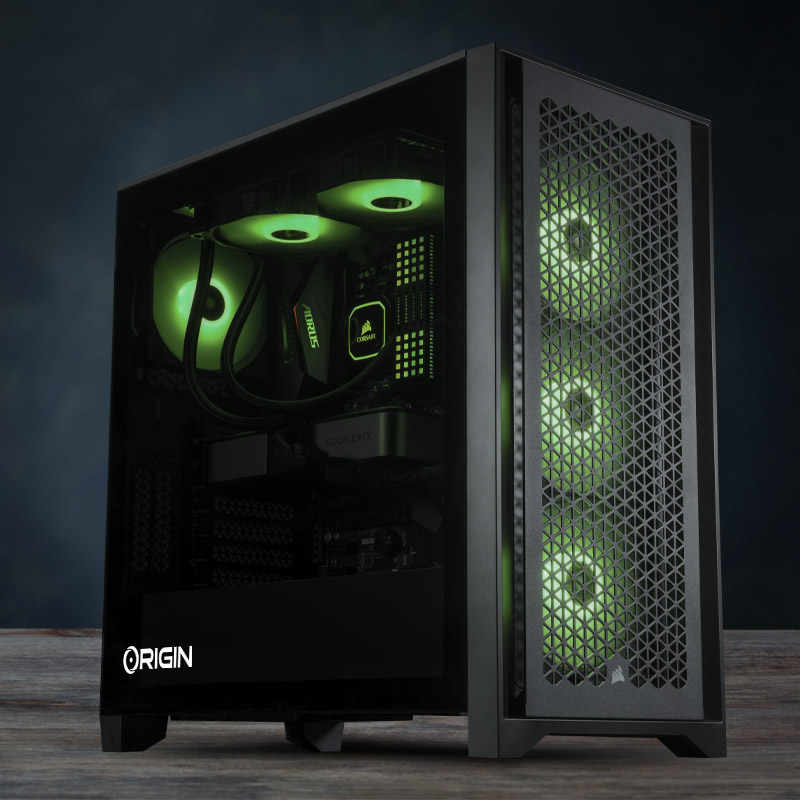 Are Pre-Built PCs Worth It? Here's What You Need to Know
July 21, 2023 | By Anthony
If you're in the market for a new computer, especially a gaming computer, you may be faced with the decision of whether to go for a pre-built PC or build one yourself. This dilemma is common, so let's take a moment to compare and contrast your options.
What is a Pre-Built PC?
A pre-built PC, also known as a pre-assembled or ready-to-ship PC, refers to a computer system that is already assembled and configured by a manufacturer or retailer.  It is sold as a complete package, including the central processing unit (CPU), motherboard, memory, storage devices, graphics card, power supply, and an operating system.
Unlike a do it yourself (DIY) custom-built PC, where individual components are selected, sourced, and assembled by the user, pre-built PCs are designed to be ready for immediate use without the need for any additional assembly or configuration. They are targeted towards users who prefer convenience and don't want to go through the process of selecting and assembling various computer parts themselves.
Pre-built PCs are available in various configurations to suit different needs and budgets. They may be optimized for specific purposes such as gaming, content creation, office work, or general home use. They typically come with warranties and customer support, which can be beneficial for users who may not be comfortable with troubleshooting or maintaining their computer hardware.  (Just a reminder that every Origin PC computer system, whether pre-built or custom-built, comes with lifetime support.  That's something you won't find in a DIY project PC.)
Overall, pre-built PCs offer a straightforward and hassle-free solution for acquiring a computer system, especially for those who are not interested in the intricacies of building a custom PC or lack the technical knowledge to do so.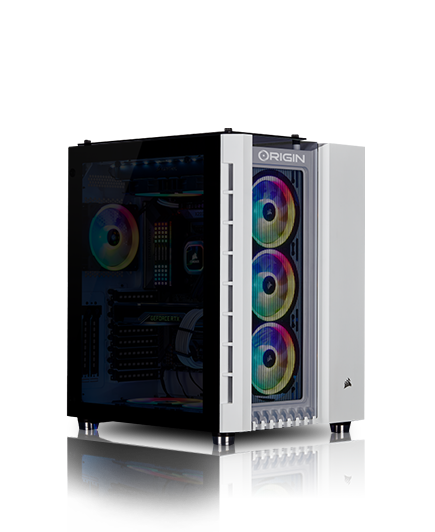 Benefits of Pre-Built PCs
Pre-built PCs are often more cost-effective than building your own PC.  When you build yourself, you're usually paying full retail price for every component.  Origin PC buys thousands of premium components in bulk allowing us to configure the finest machines and pass a tremendous value to the consumer.
They are often easier to set up since all of the components are already installed and ready to go.
Pre-built PCs are often more reliable and come with a warranty from the manufacturer.  Again, every Origin PC is backed by a full lifetime support.  Good luck getting support on your DIY project.
Pre-built PCs are ready-to-ship immediately so customers get them faster.  Who doesn't love instant gratification?
Pre-built PCs often have some of the most popular configurations, so you don't have to guess on the right specifications.
Drawbacks of Pre-Built PCs
A Pre-built PC may not have the exact configuration you want.
You may have to pay more after the fact to add additional features you didn't get originally.
You may have to add the new components yourself.
Of course, Origin PC can custom build a Gaming PC to your exact desires all backed with lifetime support.
Conclusion
If you want a great Gaming PC fast, choose from our growing selection of ready to ship pre-built Gaming PCs.  However, if you're salivating to customize the ultimate gaming PC, our configurator (or what some like to call PC Builder) allows you to add the most sophisticated performance options for speed and incredible graphical displays.  Plus, you can add the most robust cooling options including advanced airflow and liquid cooling.  Finally, you can totally personalize your gaming rig with the latest RGB lighting options and finish your build with a custom laser etching.
Origin PC is world famous for building the most customizable Gaming PCs in the market.  Again, we're all about choice.  Choose one of our pre-built gaming PCs or configure your dream Gaming PC yourself.  The choice is yours.