14-INCH & 16-INCH WORKSTATION LAPTOPS
NSL-16
16-inch
NVIDIA 40 Series Laptop
Starting at: $1,949 $1,749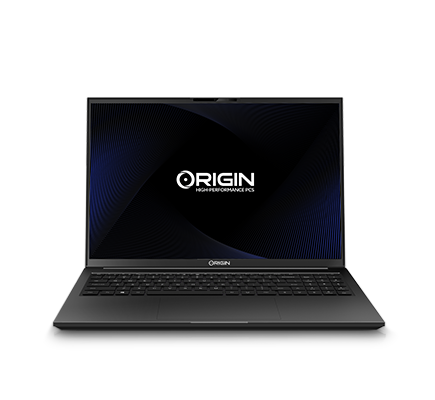 16" QHD+ 2560 x 1600 240Hz display
Weighs 4.19 lbs and 0.71 inches thin
13th Gen Intel Core i9-13900H processor
Up to an NVIDIA GeForce RTX 4070 GPU
Up to 64 GB DDR5 4800Hz Memory
Free lifetime US-based 24/7 support
17-INCH WORKSTATION LAPTOPS
NT-17
17-inch
Larger Screen With Next-Gen Hardware
Starting at: $2,299 $1,449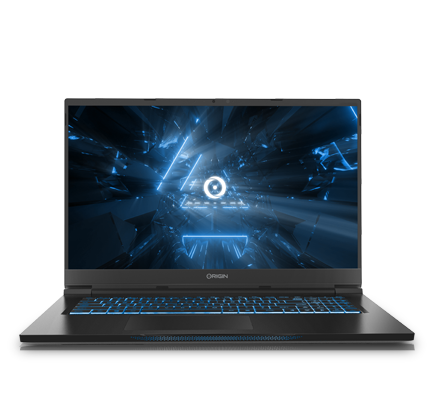 Up to 17" QHD 144Hz
Up to Intel Core i9-12900H 14-Core processor
NVIDIA GeForce RTX 3080Ti Up to 64GB 4800MHz DDR5 memory
Free lifetime US based 24/7 support
NS-17
17-inch
NVIDIA 40 Series Laptop
Starting at: $2,699 $2,499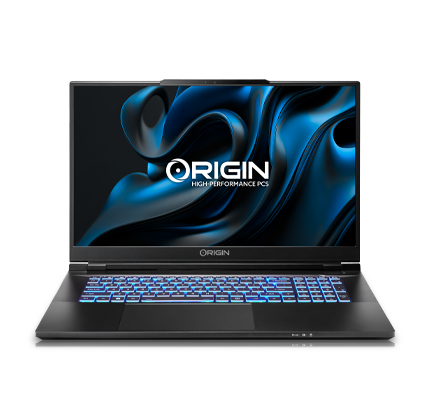 Up to 17" QHD+ 2560 x 1440 240Hz or UHD 3840 x 2160 144Hz
Up to Intel Core i9 13900HX 24-Core desktop processor 3.90GHz (5.4GHz Turbo Boost)
Up to NVIDIA GeForce RTX 4090 8GB
Up to 64GB 3200MHz DDR4 memory
Up to 24TB M.2 SSD STORAGE
Free lifetime US based 24/7 support
About Gaming Laptops
ORIGIN PC gaming laptops with the the newest generation of Intel Core desktop processors and NVIDIA GeForce RTX graphics let you handle a large range of demanding tasks including the latest games, video editing, and 3D modeling. With Intel's multi-core technology, your games, applications, and multimedia can run at full efficiency all at once, taking your multitasking to the next level. GeForce RTX graphics options let you enable ray-tracing technology for next-generation visuals. Take desktop-quality performance on the go, without the need of lugging around a desktop and monitor.
The EON15-X and EON17-X are select gaming laptops that support desktop Intel Core or AMD Ryzen processors and desktop NVIDIA GeForce RTX graphics cards, allowing them to perform similarly to their desktop counterparts. ORIGIN PC EON laptops can be configured with up to 64GB of high speed DDR4 RAM, with support for multiple SSDs including m.2 PCie options and storage capacities beyond 10TB. Not only does this guarantee a smooth mobile gaming experience, but it also doubles as powerful workstation for professionals. Further customize your EON laptop with an HD UV print, custom paint, or laser etching.
With the EVO15-S and EVO17-S, you'll get a thin and light laptop with powerful components inside. Run your favorite games on a truly portable system powered by an Intel Core i7 processor and up to an NVIDIA GeForce RTX graphics card with Max-Q design.
ORIGIN PC gaming laptops are slim, sleek, and expertly finished. Choose from several eye-catching configurations, or add your own design and logo. The responsive and tactile keyboards is backlit with an abundant choice of colors, making nighttime gaming as fun as it is beautiful.
About Workstation Laptops
The office is made to get work done but let's be honest: it's not always the ideal working environment for everyone. For many professionals, working from home or at the local coffee shop results in better productivity. And then are the professionals that need to stay connected at all times, jetting off across the globe. Think of the individuals that travel to exotic places shooting 4K video to use in the next jaw-dropping nature documentary. Or maybe an indie game developer who finds the inspiration for the next great visually stunning RPG by exploring different parts of the world. All of these mobile professionals require the power of a high performance laptop to get work done on the go.
At ORIGIN PC, we know that sometimes, groundbreaking ideas can strike at any moment. With our custom laptops, you'll always have a powerful mobile solution to get work done no matter where you are. Shoot your exotic footage in a remote location and edit it without worrying your system is going to struggle when rendering. Bring your laptop to the studio with you and record tracks and create the next major chart topper with the reliability of crisp audio. All of our workstation laptops are built with industry-leading components to tackle virtually any heavy duty task.
We have several 15-inch and 17-inch high performance laptops available, all of which can be extensively customized to fit your project needs.