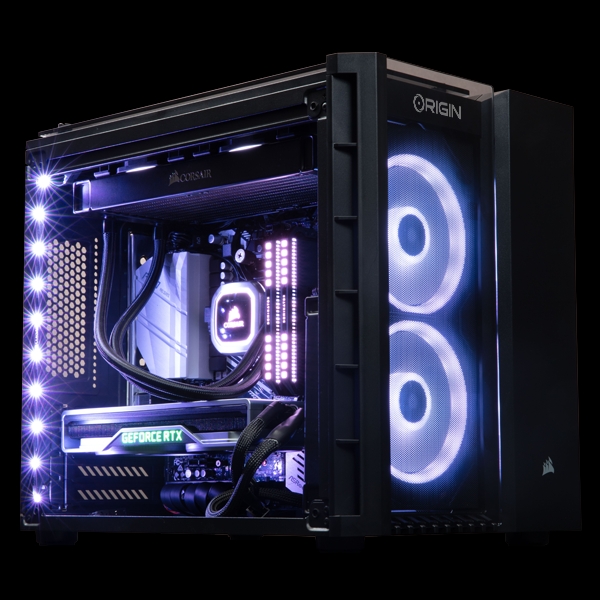 The Best Gaming Experiences Are on PC
January 23, 2020 | By brian
One of the oldest debates in gaming is whether PC or consoles provide the best gaming experience. Regardless of where you stand on the matter, PCs continue to push the envelope forward when it comes to visuals as PC hardware and technology rapidly evolves. With NVIDIA GeForce RTX graphics cards, for example, ray tracing brings in-game lighting to incredibly lifelike levels that have yet to be matched on consoles.
A recent Forbes article provides a strong case for why PC is the best platform. Signs are pointing to the release of the 2017 action role-playing game Horizon Zero Dawn on PC. The open-world Playstation® exclusive earned tremendous praise for its visuals and its combat involving where players must battle against machines that look a lot like robot dinosaurs. Though details are scarce on whether the game will be ported with any enhancements, the thrill of fighting some of the game's huge, fearsome enemies like the Thunderjaw will probably be even more exciting on a well-equipped rig.
Here at Origin PC, we have a broad selection of customizable options for you to play current games and any other games that may be ported in the future. Enjoy the best of PC and consoles with one of the newest members of the Origin PC family: the BIG O Desktop. Enjoy high-end gaming on the go with the EON15-X Gaming Laptop.
If you would like more information on ORIGIN PC products such as the best gaming laptop or the best gaming desktop, call 1-877-674-4460 to speak with a sales representative. We offer 24/7 customer support and worldwide shipping options. Stay up to date with the latest news and giveaways by checking us out and following us on Facebook and Twitter.