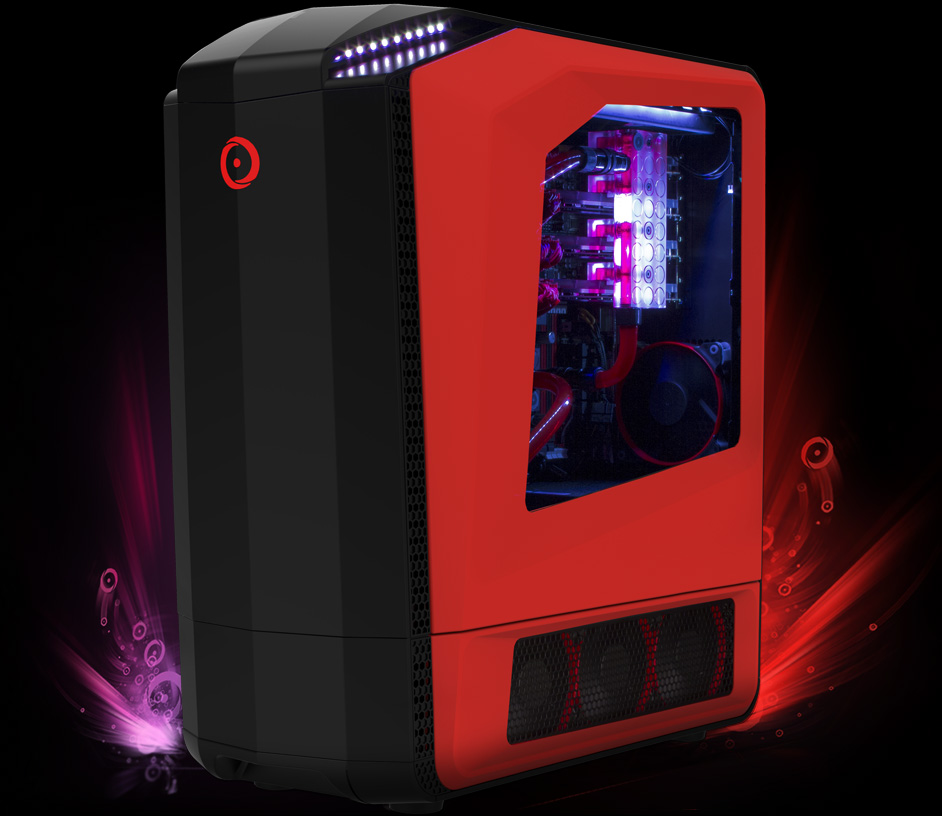 Can Your Current PC Handle VR?
June 27, 2016 | By Anthony
The virtual reality (VR) devices like the Oculus Rift and HTC Vive aren't exactly inexpensive devices, costing $599 and $799, respectively. While these do come at a considerable cost, the immersive experiences are incredible, assuming you've got the hardware to back it up.
Many buyers of these headsets fail to realize that in order to effectively run these devices, a desktop computer is required to do all the processing, a particularly powerful desktop. The minimum system requirements for the Rift and Vive is a PC with at least an Intel i5 processor and an NVIDIA GeForce GTX 970 or AMD R9 260 graphics card. While the i5 shouldn't be a problem, many users currently don't have the extra powerful video cards necessary. What's more, these requirements are considered the minimum, which means you'll need a significantly stronger computer if you want the most optimum performance.
At ORIGIN PC, our gaming computers have got you covered for today and tomorrow's technology. We've got small size, mid size, and full size gaming computers that can each more than handle the robust demands of the Oculus Rift and HTC Vive. The small size CHRONOS is powerful and portable, perfect for setting up in just about any room you can think of while the MILLENNIUM, BATTLEBOX, NEURON, and the full size GENESIS Gaming Desktop deliver sharp and highly customizable gaming performance.
If you would like additional information on ORIGIN PC's line of computers or to order one of our computers with the new Intel Broadwell-E Processor or the new NVIDIA GeForce GTX graphics cards, call 1-877-674-4460 to speak with a sales representative.  We offer 24/7 customer support and worldwide shipping options.