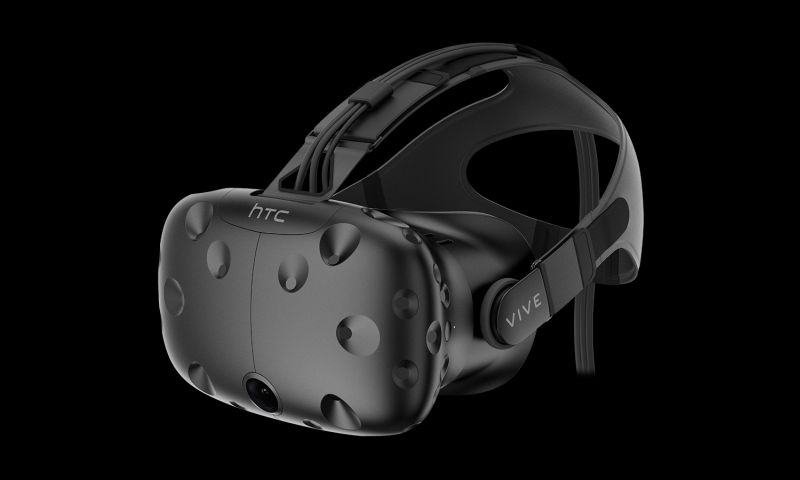 HTC Vive System Requirements Revealed
March 2, 2016 | By Anthony
We've talked greatly about virtual reality technology and its potential to change the face of PC gaming.  The two devices that have been covered extensively are the upcoming Oculus Rift and the HTC Vive.  In the case of the latter, pre-orders went on sale Monday and sales have been surprisingly strong, showing great demand.
The HTC Vive costs $799, considerably more expensive than the Oculus Rift but it includes additional accessories including a pair controllers, ear buds, the Lighthouse base stations that detect movement, and a few games to try out the new hardware.  System requirements for the HTC Vive have finally been revealed and definitely require a robust PC.  The minimum requirements include an NVIDIA GeForce GTX 970 or AMD Radeon R9 video card, an Intel i5 processor, and, at least, 4GB of RAM.
If you're looking to experience the HTC Vive or the Oculus Rift and want to ensure the best performance possible, you're definitely going to want a PC with more than 4GB of RAM, and our custom computers like the EON17-SLX more than deliver in this aspect. Featuring a desktop quality GTX 980 video card, an Intel i7 processor, and support for up to 64GB of RAM, the PC is ready to take on all of the new interactive experiences you'll be experiencing with these virtual reality devices.
ORIGIN PC's line of gaming and performance desktops and laptops are designed for tomorrow's technology, including VR.  Our custom computers come with blazing fast Intel processors, upgradeable RAM, and the latest NVIDIA graphics cards capable of running graphics-intensive games and applications whether it's virtual reality or 3D modeling.   Call 1-877-674-4460 for more information or visit our website to see some of our VR capable PCs including the EON17-SLX Extreme Gaming Laptop.