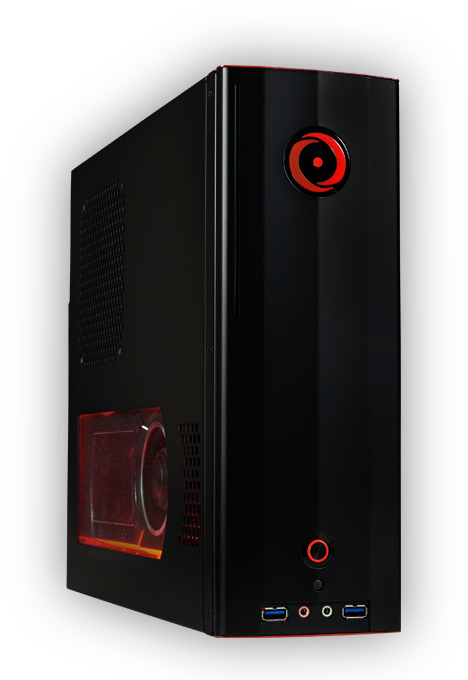 The CHRONOS Brings VR to Life
June 13, 2016 | By Anthony
By now you already have some degree of familiarity with the Oculus Rift and HTC Vive virtual reality headsets. Either you've tried them out in a store, you know someone who has one, or you're among the people who purchased one. You've probably also noticed that both of these devices require a significant amount of processing and graphical horsepower to run smoothly.
Recently, San Francisco news and entertainment website SFGate published a news article originally written by CNET discussing gaming computers that bring Oculus Rift and HTC Vive to life and one of the computers mentioned was the ORIGIN PC CHRONOS Small Form Factor Gaming Desktop. This PC is one of our most acclaimed computers, packing incredible performance and power in what is one of the tiniest desktops we've ever released.
Concerned about sluggishness as you're exploring the immersive worlds of virtual reality? With an Intel i7 processor, 32GB of RAM, and a GTX Titan X, the small size of the CHRONOS delivers surprisingly robust performance. In fact, the article says the CHRONOS "packs a lot of power into a small, well-designed case."
The CHRONOS isn't the only one of our gaming computers mentioned in the article. The EON17-SLX  laptop is also mentioned. To read more, visit http://www.sfgate.com/technology/cnet/article/Gaming-PCs-that-bring-Oculus-Rift-and-HTC-Vive-to-8004618.php.
If you would like additional information on ORIGIN PC's line of computers or to order one of our computers with the new Intel Broadwell-E Processor or the new NVIDIA GeForce GTX graphics cards, call 1-877-674-4460 to speak with a sales representative.  We offer 24/7 customer support and worldwide shipping options.