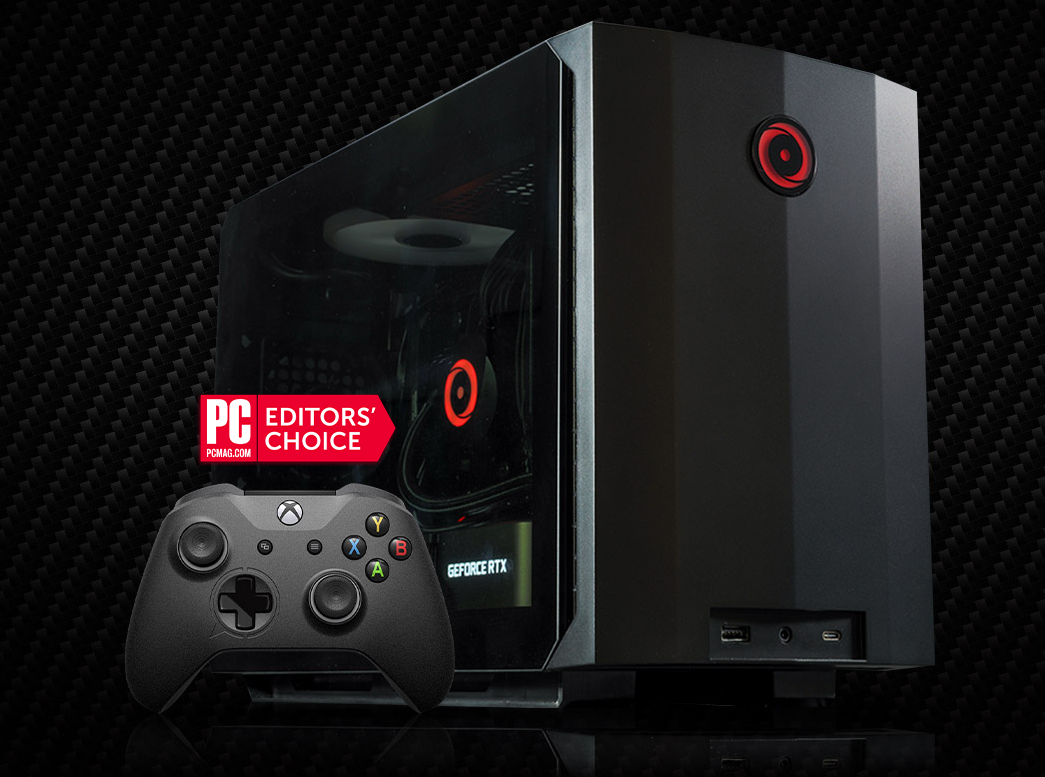 "A MINI TOWER WITH SUPER POWER" – CHRONOS Receives Editors' Choice Award from PCMag.com!
November 5, 2020 | By Luis
PCMag.com recently reviewed the all-new CHRONOS desktop and awarded us with an Editors' Choice Award! Citing the capability of "packing big-tower into a fraction of the space", the review calls out the AMD Ryzen 9 5950X processor and NVIDIA GeForce 3090 graphics card being stand out components in the compact desktop.
In the review, the new AMD Ryzen 9 5950X processor and NVIDIA GeForce RTX 3090 graphics card helped push the CHRONOS to the top of a couple of benchmark charts in the review. The CHRONOS ended up dominating larger systems in the process across several tests.
Here are some quotes from the review:
"It snags our top recommendation for an ultra-performance small-form-factor desktop. "
" The Chronos pushes the performance capabilities of a mini-ITX-based tower to the max."
" As a last word on performance, the Chronos kept its cool throughout my testing. "
"For achieving peak desktop performance in a fraction of the bulk of its competitors, the Chronos deserves a top recommendation."
You can read the CHRONOS PCMag.com review for yourself at: https://www.pcmag.com/reviews/origin-pc-chronos-2020
You can learn more about the all-new CHRONOS desktop at: https://www.originpc.com/gaming/desktops/chronos-v2/
And if you're interested in customizing your own CHRONOS you can stare here: https://www.originpc.com/configurator/chronos-v2/
If you would like more information on a gaming PC or other products such as the best gaming laptop or best gaming desktop, call 1-877-674-4460 to speak with a sales representative. We offer 24/7 customer support and worldwide shipping options. Stay up to date with the latest news by checking us out and following us on Facebook and Twitter.