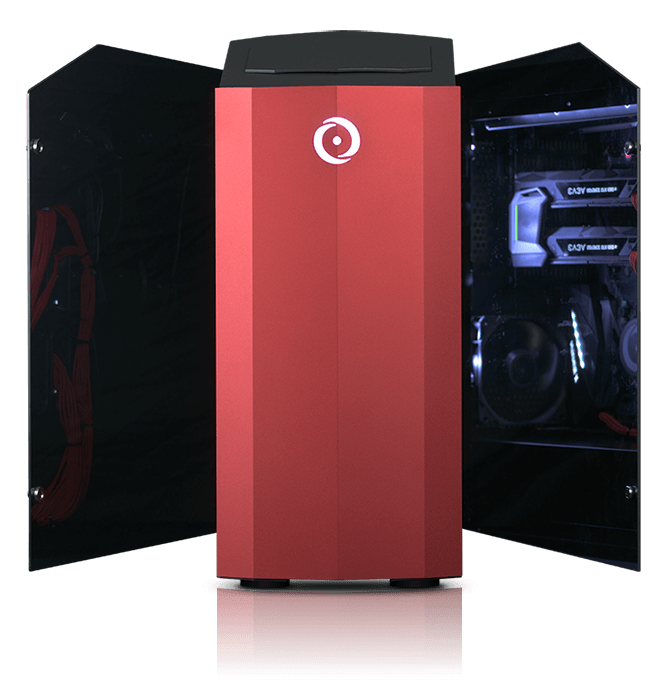 The Millennium Earns the Digital Trends Editors' Choice
March 11, 2019 | By Anthony
Nowadays, you can play video games across numerous devices, including smartphones. However, as the website Digital Trends puts it, you're not going to be playing an FPS like Metro: Exodus in 4K with the settings turned to max on your Android or iPhone®. For the ultimate experience, you're going to need a gaming PC, and that's where the MILLENNIUM Gaming Desktop comes in.
Digital Trends reviewed the Millennium last week, giving it a near perfect score and its Editors' Choice. The review praises the Millennium's "handsome" aesthetics, the build quality, performance, and the ease of being able to upgrade. In fact, Digital Trends ends the extensive review by calling the Millennium "the best custom desktop you can buy today" and even saying that there is no better alternative in its category.
Packing serious power behind its elegantly sleek exterior, the Millennium is always ready for high-performance PC gaming. It features variable mounting technology, support for 2-way SLI configurations, and either an 18-Core Intel i9 or Ryzen processor. With support for 128GB of memory and up to a whopping 34 hard drives, this PC will easily play any modern gaming title you throw at it.
If you would like additional information on an ORIGIN PC custom gaming PC or gaming desktops customized with a Nvidia GPU or if you're interested in a custom computer, call 1-877-674-4460 to speak with a sales representative today. We offer 24/7 customer support and worldwide shipping options. Stay up to date with the latest news by checking us out and following us on Facebook and Twitter.