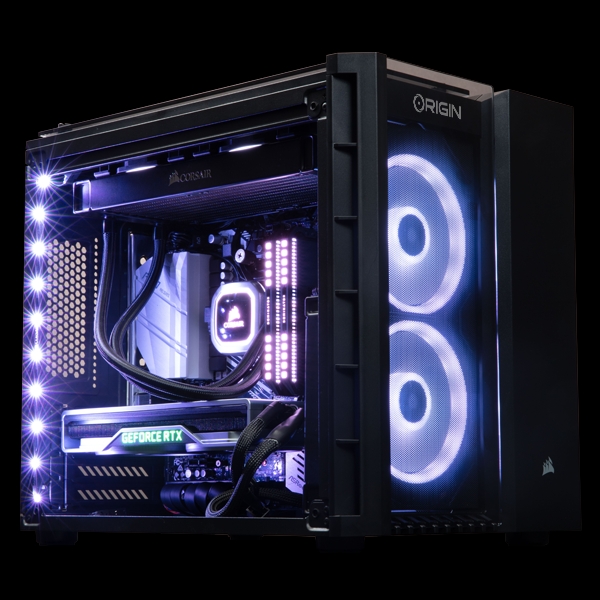 Digital Trends Is Wowed by the "Impressive" BIG O
February 19, 2020 | By brian
In our previous blog, we talked about how the tech website Digital Trends praised our Cryo Core liquid cooling technology. Last month, it also published a detailed hands-on review of one of the most talked-about machines so far this year: the BIG O Desktop, a fusion of PC and console gaming. This machine has earned tons of press coverage and Digital Trends keeps the momentum going with more positive feedback.
Digital Trends admires how the BIG O manages to fit a powerful gaming PC and console into a chassis that's small and does not affect performance, calling it "the best of everything." It also singles out its appeal among gamers and content creators that like capture and stream, praising the BIG O as "an ideal rig." In the end, Digital Trends says the BIG O "is an impressive piece of kit."
The BIG O blends the immense power of today's PC technology with the choice of a Sony PlayStation 4 Pro or an All-Digital Edition Xbox One S. Capture and share your impressive new speedrun regardless of the platform and enjoy rich, lag-free visuals with the huge BIG O hardware, including an Nvidia GeForce RTX 2080 Ti or Titan RTX, as much as 32 GB memory, several PC and console gaming SSDs. The BIG O can be personalized with your choice of colors or graphics.
If you would like more information on a workstation, the best gaming PC, or other products such as gaming laptops or the best gaming desktop, please call 1-877-674-4460 to speak with a sales representative. We offer 24/7 customer support and worldwide shipping options. Stay up to date with the latest news by checking us out and following us on Facebook and Twitter.