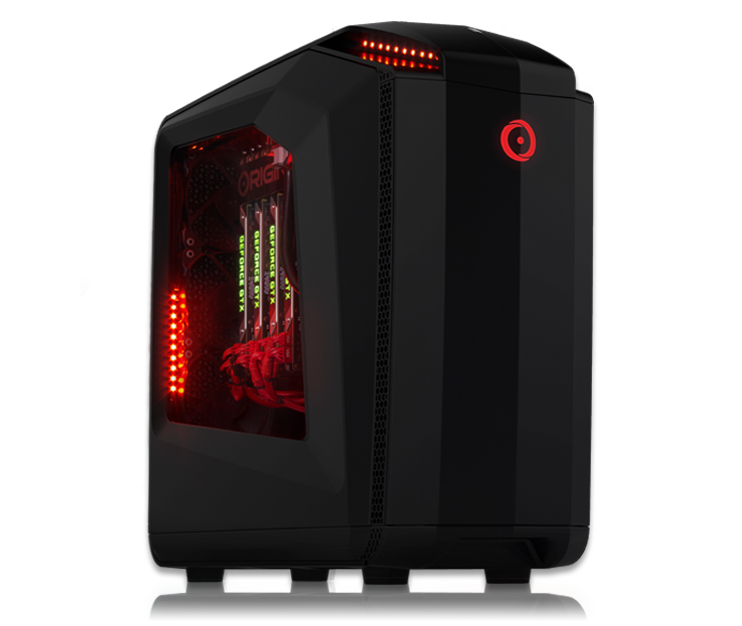 Digital Trends Reviews the MILLENNIUM
July 18, 2016 | By brian
Digital Trends is one of the latest websites to review one of our most powerful mid-size gaming computers: the MILLENNIUM Gaming Desktop. Digital Trends continues to provide articles and guides, covering the latest technology trends for a decade and counting. The extensive review singles out the MILLENNIUM's easy upgrade and customizability, its performance, the hot swap bay, and its attractive LED lighting. The reviewer praised the system's performance even with an entry level configuration, saying the MILLENNIUM "should be your choice if you want show and go."
The MILLENNIUM was conceived, engineered, and built from the ground up for enthusiasts and avid gamers seeking a powerful computer that delivers incredible performance. Using nothing but the finest materials and processes, the MILLENNIUM is a highly customizable case featuring variable mounting in four different motherboard orientations. The PC has support for both AMD and NVIDIA configurations including support for the latest generation GPUs like the GeForce GTX 1070 or 1080 and the Radeon R9. The MILLENNIUM supports up to 128GB of DDR3/DDR4 memory, the latest generation of Intel i7 processors, and up to ten hard drives so you'll always have the latest gaming blockbusters available to play along with all of their DLC.
To read the Digital Trends review of the ORIGIN PC MILLENNIUM, click here.
If you would like additional information on ORIGIN PC's line of computers like the MILLENNIUM to order one of our completely customizable computers with an NVIDIA or AMD GPU, call 1-877-674-4460 to speak with a sales representative.  We offer 24/7 customer support and worldwide shipping options.