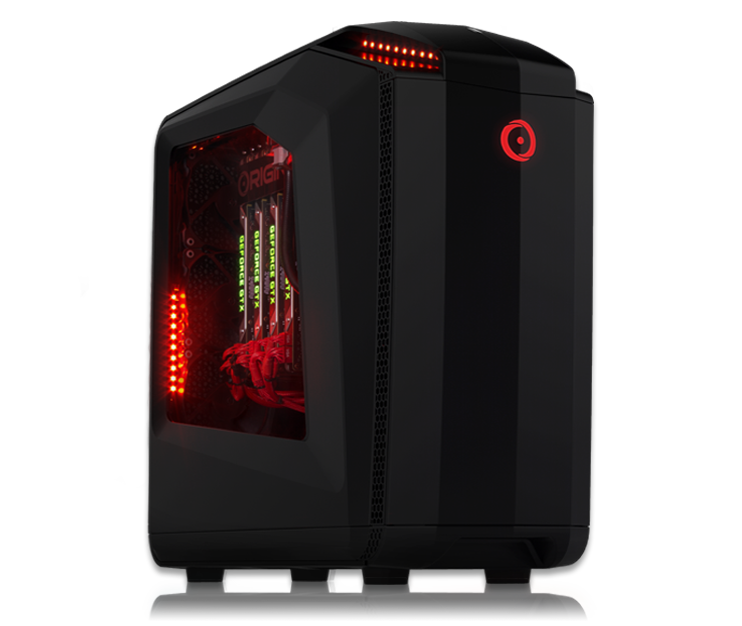 Will Your PC Run Microsoft's Upcoming VR Headsets?
December 22, 2016 | By brian
Depending on how familiar you are with VR headsets like the Oculus Rift and HTC Vive, you probably know that one of the biggest drawbacks of these devices is the hefty system requirements. This means many casual gamers with mid-range PCs are unable to handle the demands or may experience sluggishness when it comes to performance. These requirements are not an issue by choosing one of the ORIGIN PC gaming computers.
This is where Microsoft comes in. The technology company will be debuting its own "mixed reality" headsets designed to challenge the Vive and Oculus Rift, promising a lower cost of entry and slightly reduced requirements. Mixed reality is a fusion of virtual and augmented reality. An Intel i5 processor for laptops or i3 for desktops are the minimum PC requirements while both systems will require at least 8GB of RAM and integrated graphics.
Microsoft is planning to offer a range of options for their headsets, which means the premium options will still require a more powerful PC if you're looking to enjoy a lag free experience. Thankfully, our PCs will easily handle whatever Microsoft throws at them. You can choose one of our laptop options like the portable EVO15-S Ultra Thin Gaming Laptop or a desktop like the CHRONOS or MILLENNIUM.
If you would like additional information on ORIGIN PC's line of gaming computers including the 10-series laptops or to order your own customized PC, call 1-877-674-4460 to speak with a sales representative.  We offer 24/7 customer support and worldwide shipping options.