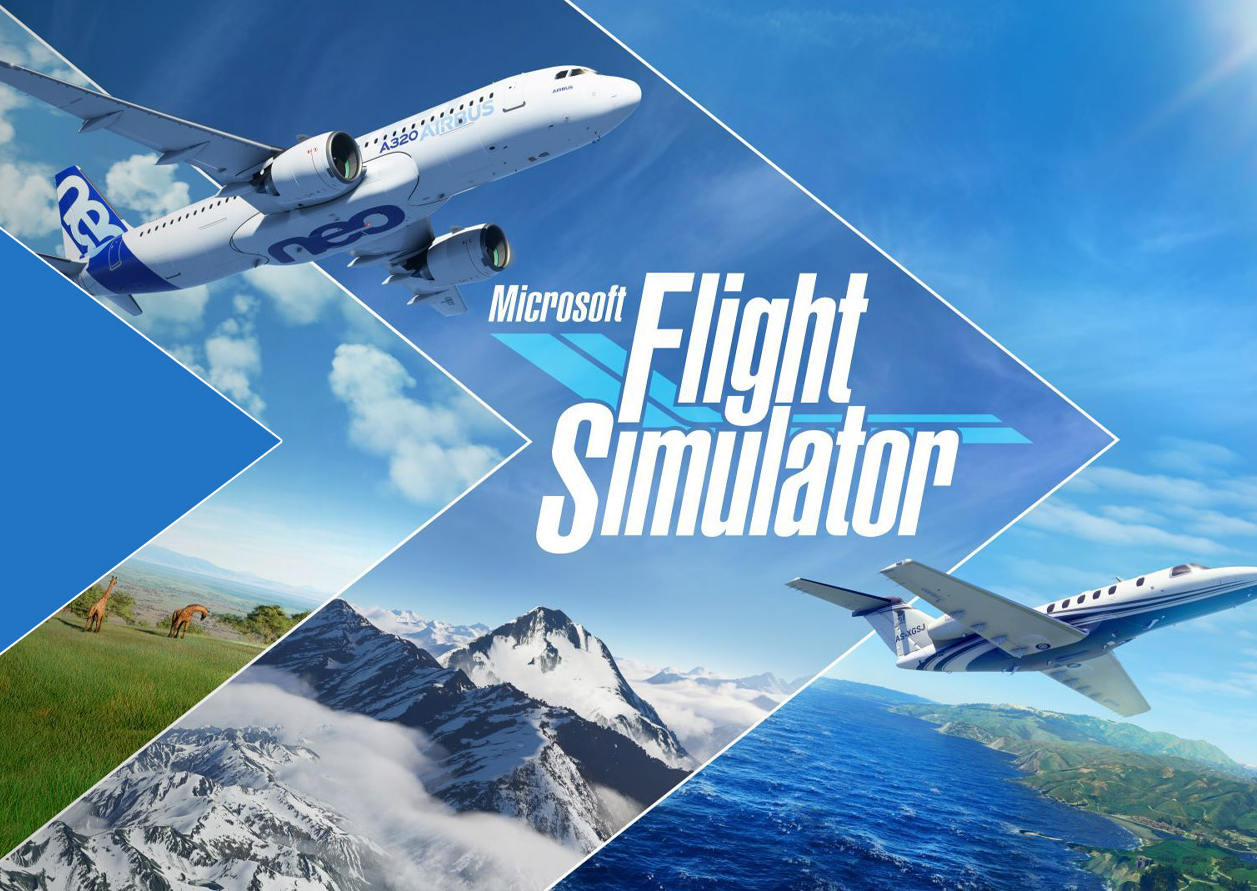 The Best Way To Fly In Microsoft Flight Simulator Is With An ORIGIN PC!
August 18, 2020 | By Luis
Microsoft Flight Simulator 2020 is finally here! This is the first all-new Flight Simulator game since Flight Simulator X in 2006! The new Flight Simulator allows players to see detailed three-dimensional representations of buildings, terrain, landmarks, and water generated by Microsoft Azure technology in conjunction with your PC. The ORIGIN PC team is thrilled to have one of PC gaming's legendary franchises back in the spotlight with a new game that can push your PC!
In Microsoft Flight Simulator you can travel a detailed and realistic-looking world with over 37 thousand airports, 2 million cities, 1.5 billion buildings, real mountains, roads, trees, rivers, animals, traffic, and more. Fly day or night with live real-time weather including accurate wind speed and direction, temperature, humidity, rain, and lightning. From light planes to wide-body jets, you can fly all sorts of realistic aircraft.
For more information about how you can customize on ORIGIN PC to play Microsoft Flight Simulator, make sure you watch our new YouTube video where we go over what to expect in the game and some technical know-how. In the video, we showcase some of the lifelike graphics and how you can customize your own ORIGIN PC desktop or laptop to meet the recommended or ideal specifications for Microsoft Flight Simulator so you'll be flying smoothly in no time.
On our special landing page we've created for Microsoft Flight Simulator we feature two ultimate specs for both an ORIGIN PC gaming desktop and laptop! On our ultimate desktop, we provide you with the option of choosing between an AMD Ryzen 9 3950X or Intel Core i9-10900X equipped with an NVIDIA 2080Ti RTX combined with 32GB of RAM and an ultra-fast 1TB M.2 NVMe SSD. For the ultimate laptop configuration, we are recommending an Intel Core i9-10900KF combined with an NVIDIA GeForce RTX 2080 SUPER with 32GB of RAM and a fast 1TB NVMe M.2 SSD. We're also including the option to let us preinstall the Xbox Game Pass app on your PC so you can get started in Microsoft Flight Simulator as soon as you get your PC!
If you would like more information on best configurations to run Microsoft Flight Simulator make sure to visit our landing page featuring ORIGIN PC desktops and laptop configurations with high-performance specs or call 1-877-674-4460 to speak with a sales representative. We offer 24/7 customer support and worldwide shipping options. Stay up to date with the latest news by checking us out and following us on Facebook and Twitter.