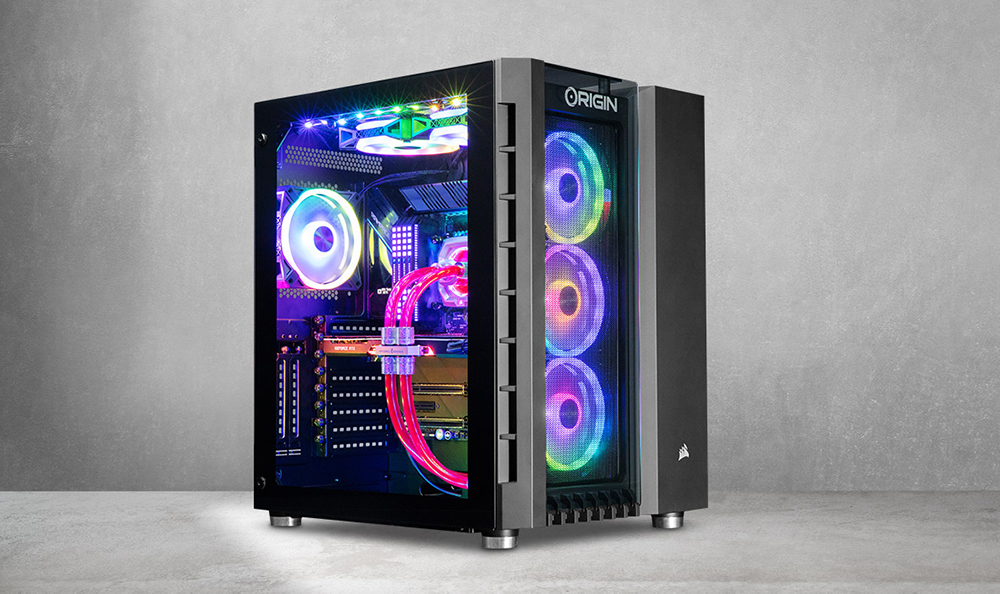 We've Expanded Our Desktop Case Options!
May 4, 2020 | By Anthony
We're proud to introduce even more customizable case options for NEURON, MILLENNIUM, and GENESIS desktops! You can choose from a wide range of CORSAIR cases depending on which gaming desktop you're customizing.
Check out our latest video talking about our case options:
If you're a fan of compact mid-tower desktops, check out the new cases available under the NEURON desktop: 110Q, and 220T. Each case offers a different appearance, all while still maintaining a compact form factor. Whether you want the sound dampening panels of the 110Q or tempered glass side panel on the 220T, these case options offer another level of customization for NEURON desktops.
If more space for storage or cooling is desired, we're now offering the CORSAIR Carbide Series 678C and Obsidian Series 500D under MILLENNIUM desktops. Even add Hydro X liquid cooling to the CORSAIR case of your choice for the ultimate custom gaming desktop.
Sometimes size really is everything for a case, which is why we're now offering the CORSAIR Crystal Series 680X as an option under GENESIS desktops. If the case looks a little familiar, it's because it's a part of the CORSAIR Crystal Series just like the CORSAIR 280X used for our BIG O desktops! Like the 280X, the 680X uses a dual-chamber design for improved cooling, more storage, and support for up to four radiators.
If you would like more information on a gaming PC or other products such as the best gaming desktop, call 1-877-674-4460 to speak with a sales representative. We offer 24/7 customer support and worldwide shipping options. Stay up to date with the latest news by checking us out and following us on Facebook and Twitter.