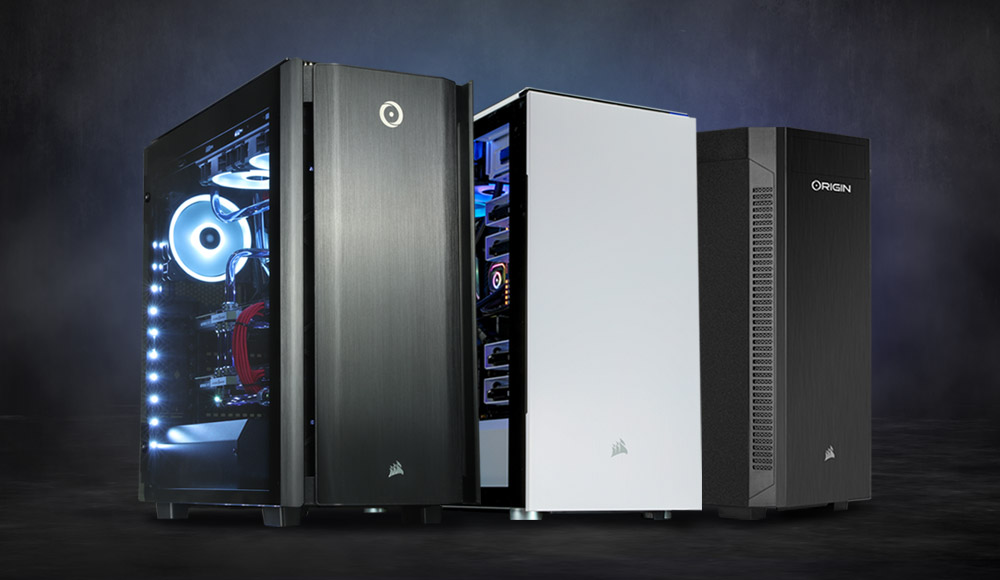 Customize Your NEURON With New CORSAIR Cases
March 16, 2020 | By brian
One of the many ways we stand out from our competitors is with our persistent focus on deep customization. As we debut new cutting-edge PCs like this year's BIG O Desktop and improve hardware to take advantage of the latest breakthroughs, we always make sure to offer customers as much choice as possible in customizing their PC into something that is uniquely theirs.
We're proud to announce that you can now choose several new CORSAIR case designs for the ultra-powerful NEURON Desktop and the M-CLASS workstation! Stick with the original ORIGIN NEURON or choose one of the new designs which include the sleek Corsair Carbide 175R, the 110Q, the 500D, and the eye-catching all-white 678C. Just like with other PCs and cases, you can get even more creative with these new cases by choosing HD UV printing.
Websites like Shacknews and Tech Spot have called the NEURON a "compact powerhouse", praising its performance, upgradability, and sleek design. Visit ORIGIN PC today to check out all of the new cases available and don't forget to take advantage of our March promotion which ends tomorrow. Save big and score digital copies of popular titles like Red Dead Redemption 2 and more.
If you would like more information on ORIGIN PC products such as the best gaming laptop or the best gaming desktop, call 1-877-674-4460 to speak with a sales representative. We offer 24/7 customer support and worldwide shipping options. Stay up to date with the latest news and giveaways by checking us out and following us on Facebook and Twitter.