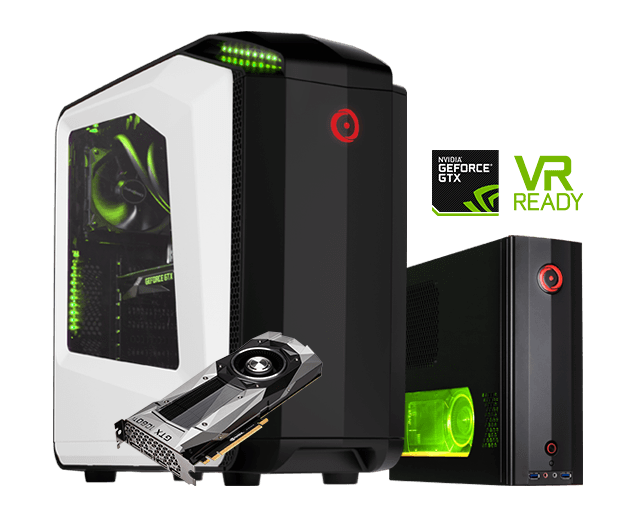 Unprecedented Gaming Power with the NVIDIA 1080 Ti
March 16, 2017 | By Anthony
When you need every pixel of power from your GPU, most gamers know that NVIDIA is one of the names to turn to. Their GeForce line continues to set the bar when it comes to gaming GPUs, and their latest 10 series continues the trend.
The GeForce GTX 1080 Ti launched earlier this month is the newest in the 10 series, boasting mind-boggling horsepower based on the acclaimed Pascal architecture. From its 11 Gbps of GDDR5x memory to the massive 11 GB frame buffer, this GPU delivers unrivaled power. In fact, you'll notice performance up to three times better than previous NVIDIA GPUs, plus an even better experience when playing intensive VR titles.
The 1080 Ti includes NVIDIA's GameWorks technology, designed for smooth and incredibly cinematic gaming experiences as well as 360-degree screenshots even when playing a VR title. Speaking of VR, the included VRWorks technology means gamers will enjoy immersive audio, low latency, plus improved physics and haptics.
The 1080 Ti is an option on the majority of our gaming desktops. Fire up a gaming session in the living with the compact yet powerful CHRONOS or configure your own perfect gaming PC with the NEURON Custom Gaming PC.
If you would like additional information on ORIGIN PC's line of gaming desktops and laptops or if you wish to order your own customized PC, call 1-877-674-4460 to speak with a sales representative. We offer 24/7 customer support and worldwide shipping options. Don't forget to check out and take advantage of our March promotion.