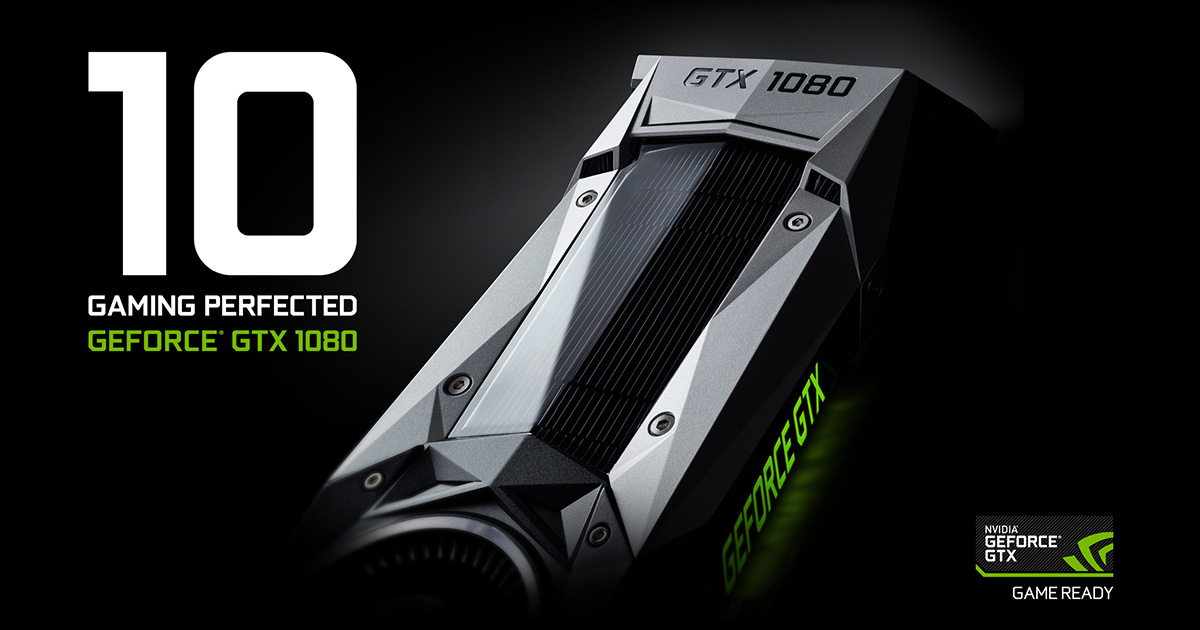 NVIDIA Unveils the 1080
May 27, 2016 | By Anthony
Regardless of how powerful or souped up your gaming computer is or how sharp your monitor is, the visuals will be limited to the power of the video card. Also known as a graphical processing unit, (GPU), the video card is responsible for processing the visual demands of graphics or 3D modeling software. It's also directly responsible for those stunning visuals you see in games like the lush worlds of the Far Cry series or the gorgeous landscapes seen in Rise of the Tomb Raider.
One of the leaders in video technology is NVIDIA. The company is responsible for designing some of the most powerful GPUs currently on the market, like the critically acclaimed and technologically impressive GTX Titan. The Titan is now being usurped by the even more powerful GeForce GTX 1080 which delivers three times the performance of previous generation video cards yet features superior energy efficiency.
The GeForce 1080 is designed to effortlessly handle today's technology demands, from 4K resolution to virtual reality, multiple monitors, and much more. With its low latency, improved design that provides superior heat dissipation, the GeForce 1080 can handle just about anything you throw at it while also being much more environmentally friendly than its predecessors.
At ORIGIN PC, we will be fully supporting the NVIDIA GeForce 1080 GPU and you can rest assured that it will be included in our many gaming computers including the GENESIS Gaming Desktop, the MILLENNIUM, and our critically acclaimed, ultra portable CHRONOS.
If you would like additional information on ORIGIN PC's line of computers or to order one of our computers with an NVIDIA GPU, call 1-877-674-4460 to speak with a sales representative.  We offer 24/7 customer support and worldwide shipping options.