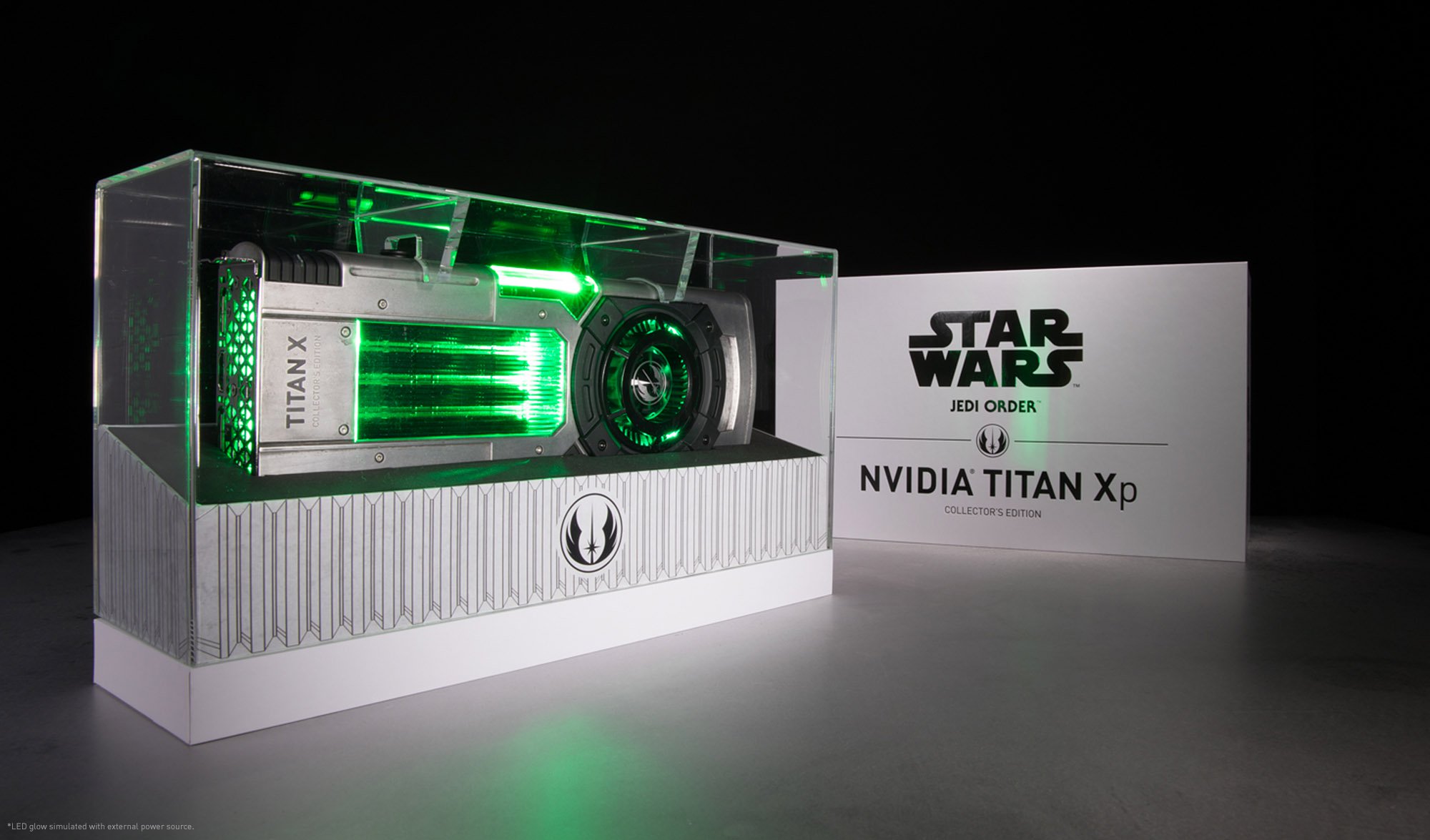 Unleash the Power of the Force with the Star Wars GPU
November 20, 2017 | By brian
This year's most anticipated film isn't the recently released Justice League. Any film aficionado will tell you the biggest release of the holiday season is going to be next month's Star Wars™: The Last Jedi. The second film in the Star Wars sequel trilogy, details on the plot are being kept tightly under wraps.
What's not being kept under wraps is the awesome Star Wars GPU by NVIDIA® we're now supporting just in time for the film's release on December 15th. Available on the MILLENNIUM Gaming Desktop and the GENESIS Gaming Desktop, the NVIDIA TITAN XP Collectors Edition is a force to be reckoned with, pun intended. The GPU boasts the following features:
Exclusive Star Wars Galactic Empire and Jedi Order GPUs
3840 NVIDIA CUDA Cores and 12GB of GDDR5X Memory
Professional ORIGIN PC GPU Overclocking Support
VR-Ready and 4K-Gaming HDR Ready
The Star Wars TITAN XP is NVIDIA's most powerful GPU, boasting the latest gaming technologies, next-generation VR experiences and up to three times the performance thanks to NVIDIA's Pascal architecture. The Titan Xp offers superior heat dissipation in a stunning futuristic design so you can unleash the powers of the Force in stunningly realistic graphics without a hiccup in performance.
For more information, check out the Star Wars TITAN XP GPU promotion page.
For more information on a gaming PC including a VR PC, business laptops, or to order your own customized desktop PC, call 1-877-674-4460 to speak with a sales representative. We offer 24/7 customer support and worldwide shipping options.