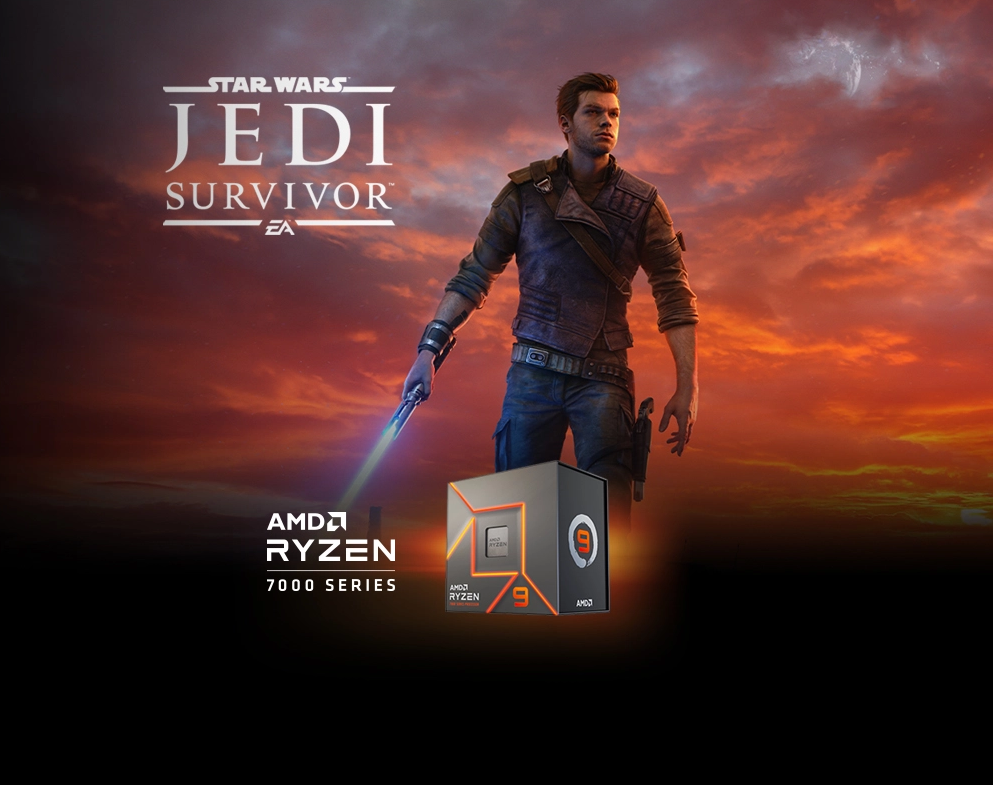 Get STAR WARS Jedi: Survivor™ with your ORIGIN PC
January 26, 2023 | By Anthony
Limited time offer – get STAR WARS Jedi: Survivor™ when you buy an ORIGIN PC powered by select AMD Ryzen™ 7000 Series processors*. For details, see here. Step into a third person action-adventure game set in the iconic STAR WARS universe.
Create your gaming desktop with us. Along with AMD Ryzen™ 7000 Series processors, ORIGIN PC also offers the new AMD Radeon 7000 GPUs as well as a large line up of top-tier hardware from CORSAIR. Experience your favorite games in the highest settings and take in every last detail. Fully customize your PC and also gain access to a 24/7 lifetime US-based support team. Our renowned team of experts is here to help the moment you receive your ORIGIN PC system.
Now is a great time to craft your ORIGIN PC because not only will you receive STAR WARS Jedi: Survivor™, you'll also be able to take advantage of our special promotion this month. Get $150 off your custom desktop, another $100 discount when you purchase a monitor, and Free Shipping. Finally, check our ORIGINPC.com to learn more about our systems, customization options, and world-class support.