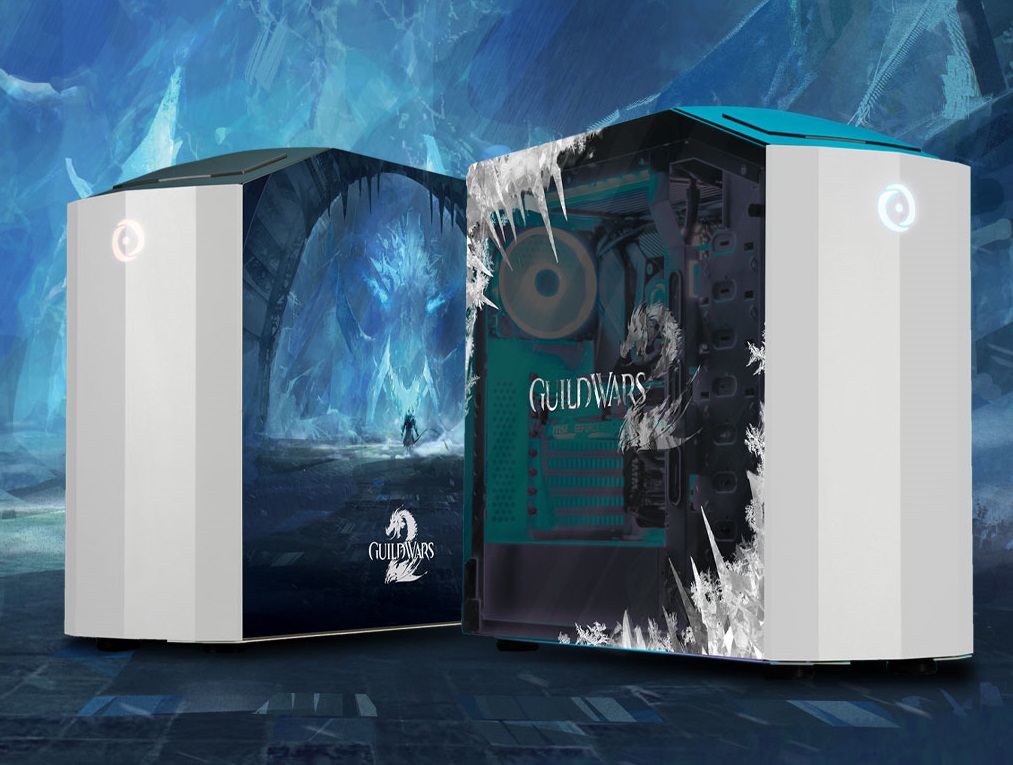 Enter For A Chance To Win A Guild Wars 2-Inspired MILLENNIUM During Our WORLDWIDE Giveaway!
July 30, 2020 | By Luis
We're proud to team up with Guild Wars 2 on a worldwide giveaway for a liquid-cooled custom Icebrood Saga themed ORIGIN PC MILLENNIUM desktop! The custom MILLENNIUM in this giveaway is powered by an AMD Ryzen 9 3900X processor, an NVIDIA GeForce RTX 2080 Ti, and Hydro X Stage I liquid cooling. It's a powerful custom rig that also features an HD UV panel and laser etch inspired by The Icebrood Saga in Guild Wars 2. 
Codes for Guild Wars 2: Path of Fire Ultimate (one for grand prize winner, and five for second prize winners) and Icebrood Saga Hero bundles (one for grand prize winner, five for second prize winners, and 5 for third prize winners) will also be given away to get you started in Guild Wars 2!
If you're in an eligible country, you're able to enter this giveaway celebrating the launch of Jormag Rising, Episode 4 of The Icebrood Saga. Stay tuned to our social channels for a future live build featuring the Guild Wars 2-inspired MILLENNIUM and a Guild Wars 2 anniversary gameplay stream where we'll announce all the winners! Enter for a chance to win the MILLENNIUM and more at the giveaway page!
If you would like more information on a gaming PC or other products such as the best gaming laptop or best gaming desktop, call 1-877-674-4460 to speak with a sales representative. We offer 24/7 customer support and worldwide shipping options. Stay up to date with the latest news by checking us out and following us on Facebook and Twitter.