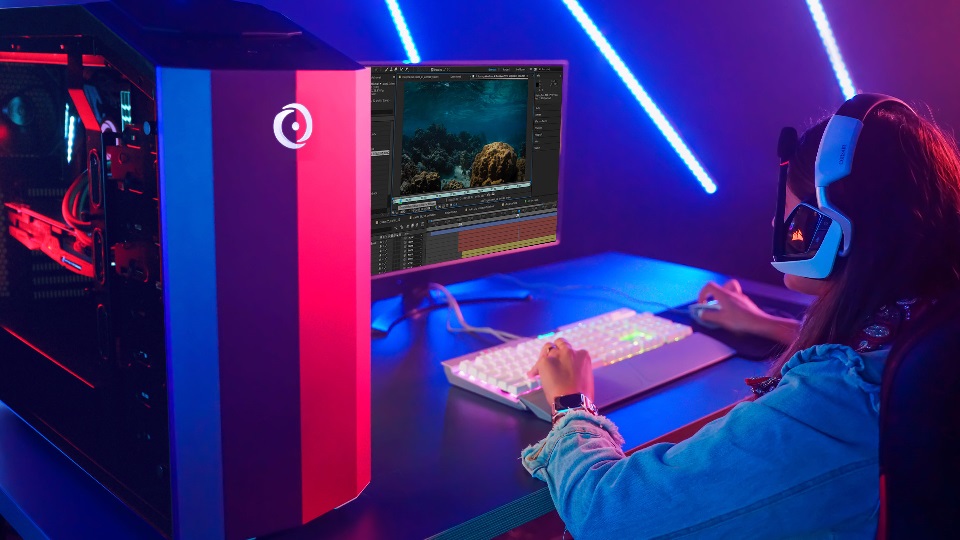 Powerful PCs For Creators and Professionals!
October 27, 2020 | By Luis
At ORIGIN PC there's no surprise that we build and offer systems for gamers around the world. But did you know that we also specialize in building systems for professionals, creators, and researchers? One look through our workstation desktop or workstation laptop lineup and you'll notice that we offer components not offered with our gaming systems including high-end workstation processors, dual-CPU setups, massive RAM kits, and incredible amounts of storage. We created an all-new page to showcase the benefits that an ORIGIN PC can offer creators and professionals!
No matter your industry, a powerful PC will keep you at the forefront. Whether it's multimedia editing, research reports, or 3D rendering, an ORIGIN PC desktop or laptop customized for your most-used applications will make more time for other tasks. As with any ORIGIN PC system, your workstation build is also backed by our 24/7 US-based support team ready to help! As a nice perk, your powerful workstation ORIGIN PC will also be ready to play the latest games and upcoming titles such as Watch Dogs: Legion, Call of Duty: Black Ops Cold War, and Cyberpunk 2077!
We teamed up with NVIDIA to create a special workstation system designed to work with NVIDIA Studio drivers out of the box. You can customize your own ORIGIN PC L-Class Studio desktop using GeForce RTX 30 graphics and the latest processors now!
We've even expanded our pre-built system lineup to include a special NEURON: Creator's Edition powered by an Intel Core i9-10850K processor and an NVIDIA GeForce RTX 2080 Ti graphics card! Our other pre-built systems offer incredible performance such as our EON15-X AMD laptop powered by an AMD desktop processor. Our pre-built systems are the fastest way to get a powerful ORIGIN PC in your home for your projects or tasks.
If you would like more information on a workstation PC or other products such as the best workstation desktop or best workstation laptop, call 1-877-674-4460 to speak with a sales representative. We offer 24/7 customer support and worldwide shipping options. Stay up to date with the latest news by checking us out and following us on Facebook and Twitter.