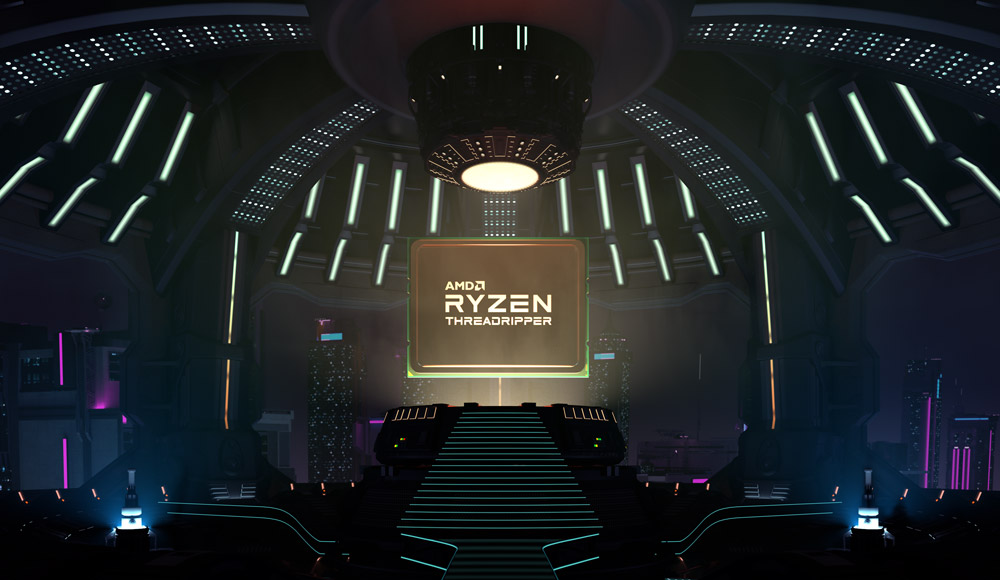 Customize Your PC with the World's Most Powerful Desktop Processor
February 11, 2020 | By brian
With the right processor, the possibilities of what your PC can accomplish are virtually limitless. From creating and compositing to rendering and smooth gaming, the right processor can do wonders for performance. As a longtime heavyweight player in the industry, AMD knows that there is no such thing as too much power. As game requirements increase and content producers create richer experiences, AMD is making headlines after introducing what is now the world's most powerful desktop processor.
The AMD Ryzen™ Threadripper™ 3990X boasts a whopping 64 cores, giving players and creators unprecedented power to encode, edit, animate, game, stream, compile, and do virtually anything they like without having to make any sacrifices like frame skipping. The latest generation of this processor features the TRX40 desktop platform, a new chipset that harnesses the monumental bandwidth of the 3990X and its Threadripper™ technology to deliver incredible performance.
The new, ultra-powerful AMD Ryzen Threadripper 3990X processor is available on many of our gaming desktops and workstations like the GENESIS Gaming Desktop and the L-Class Workstation, respectively. Visit the 3rd Gen AMD Ryzen Threadripper page to learn more about this latest breakthrough and get started customizing your new PC today.
If you would like more information on a workstation or gaming PC or other products such as the best gaming laptop, call 1-877-674-4460 to speak with a sales representative. We offer 24/7 customer support and worldwide shipping options. Stay up to date with the latest news by checking us out and following us on Facebook and Twitter.