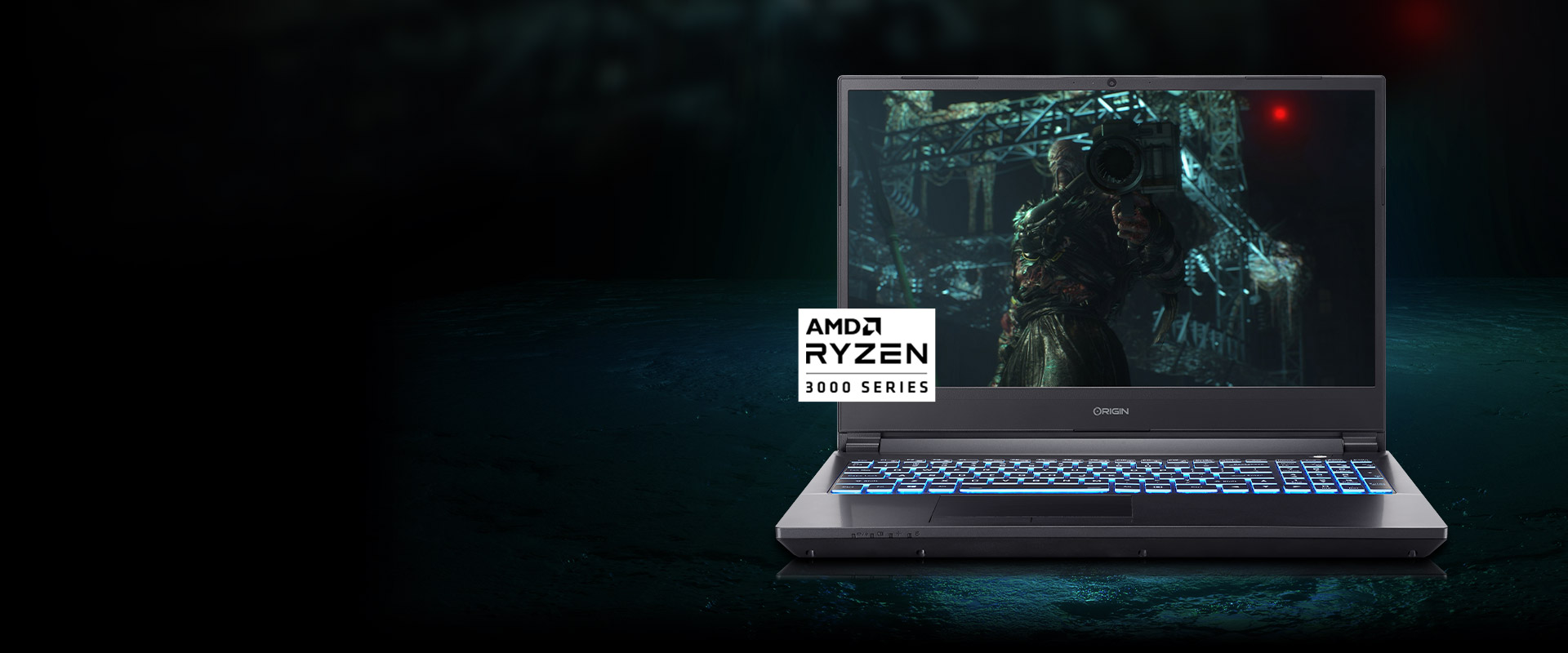 A Twelve Core AMD Ryzen Desktop Processor Powers the Newest ORIGIN PC EON15-X and NS-15 Laptops
April 7, 2020 | By Luis
The ORIGIN PC team introduced all-new custom laptops featuring AMD Ryzen desktop processors, the EON15-X gaming laptop and the NS-15 workstation laptop. With support for the AMD Ryzen 9 3900 desktop CPU with twelve cores, gamers and professionals can take desktop-level computing anywhere or work from home with the EON15-X and NS-15 high-performance PCs.
The important component of these new laptops is the AMD Ryzen desktop processor. Similar to previous generations, the new EON15-X and NS-15 laptops feature full support for desktop processors, but this is the first time our laptops support AMD Ryzen desktop CPUs. The AMD Ryzen desktop CPUs differ from AMD Ryzen laptop CPUs in fact that they provide greater performance with high core counts, higher frequencies, and are the same CPU you would find in a desktop powered by AMD Ryzen.
As for the graphics, you can expect an NVIDIA GeForce RTX graphics card, up to an RTX 2070 for real-time ray tracing and top-notch performance in the latest games. The RTX 2070 inside the EON15-X and NS-15 is a graphics card with Max-P design, which offers better performance over a gaming PC with Max-Q design.
Rounding out the hardware in the gaming laptop is support for up to 32GB of RAM at 2666MHz, up to 6TB of SSD storage, and a 1080p IPS level 144Hz matte display.
"The new EON15-X powered by AMD Ryzen processors delivers the highest computing performance ever in an ORIGIN PC laptop," said Kevin Wasielewski, ORIGIN PC CEO and co-founder. "With AMD Ryzen 3rd generation desktop processors, ORIGIN PC laptops enter a new level of productivity and performance with up to an astonishing 12 cores and 24 threads."
"Thanks to the AMD Ryzen processor inside ORIGIN PC's EON15-X, this new desktop replacement laptop is perfect for gamers, content creators, and anyone needing a high level of productivity," said Frank Azor, AMD Chief Architect of Gaming Solutions. "The 12 core AMD Ryzen 9 3900 processor enables revolutionary performance on a laptop."
If you would like additional information on an ORIGIN PC gaming PC, the best gaming PC, or if you're interested in the best gaming laptop or gaming desktop, call 1-877-674-4460 to speak with a sales representative today. We offer 24/7 customer support and worldwide shipping options. Stay up to date with the latest news and giveaways by checking us out and following us on Facebook and Twitter.