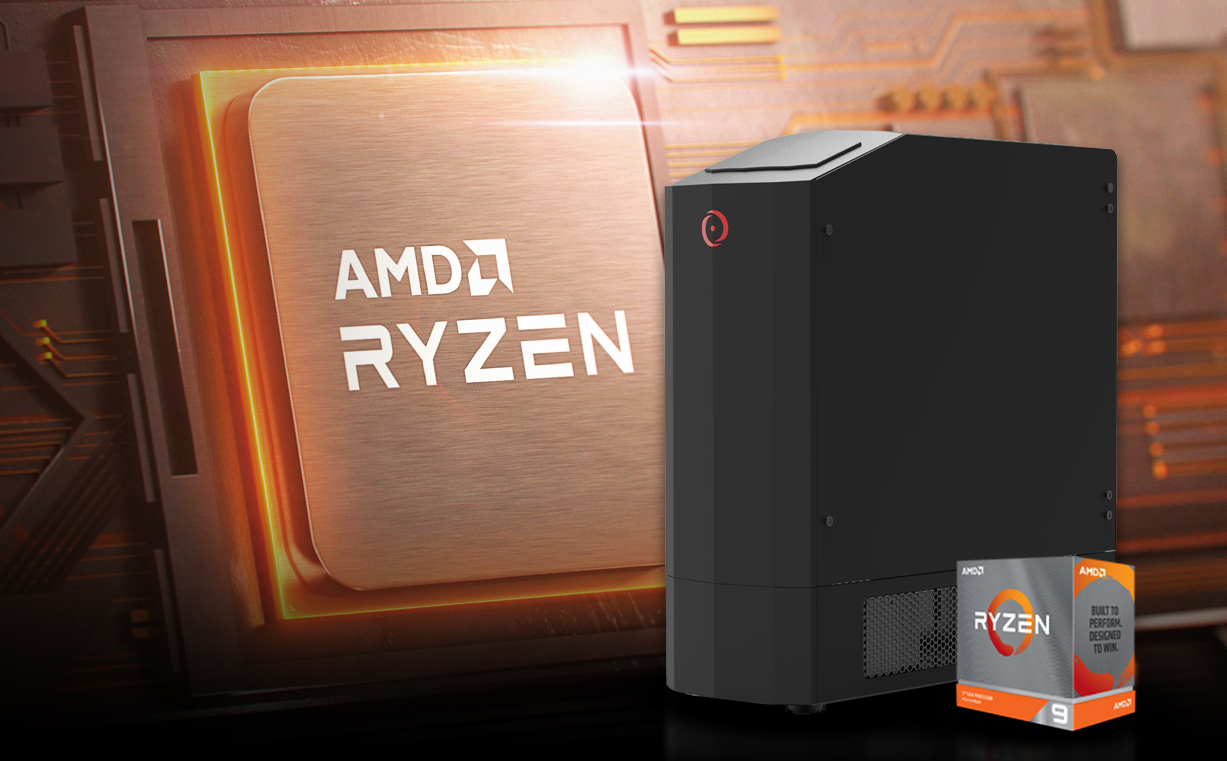 Customize Your ORIGIN PC Desktop with an AMD Ryzen 3000 XT Processor!
July 15, 2020 | By Luis
More processor options are now available for ORIGIN PC desktops with the introduction of AMD Ryzen 3000 XT processors! Sporting a boost to the turbo frequency up to an extra 100MHz or 200MHz, the AMD Ryzen 3000 XT processors give you an opportunity to get a decent boost of processor performance with your ORIGIN PC gaming or workstation desktop.
The new AMD Ryzen 3000 XT processors are compatible with current Ryzen motherboards, making it easy for you and our team to customize a PC using these new processors. Whether you want a small form factor CHRONOS desktop, or an all-out liquid-cooled GENESIS desktop, you can customize your desktop of choice with an AMD Ryzen 3000 XT processor.
As a bonus, all ORIGIN PC desktops with an AMD Ryzen 3000 XT processor will receive a digital copy of Assassin's Creed: Valhalla when it releases later this year, while supplies last. Start customizing your own AMD Ryzen-powered desktop today at ORIGINPC.com!
If you would like more information on a gaming PC or other products such as the best gaming laptop or best gaming desktop, call 1-877-674-4460 to speak with a sales representative. We offer 24/7 customer support and worldwide shipping options. Stay up to date with the latest news by checking us out and following us on Facebook and Twitter.