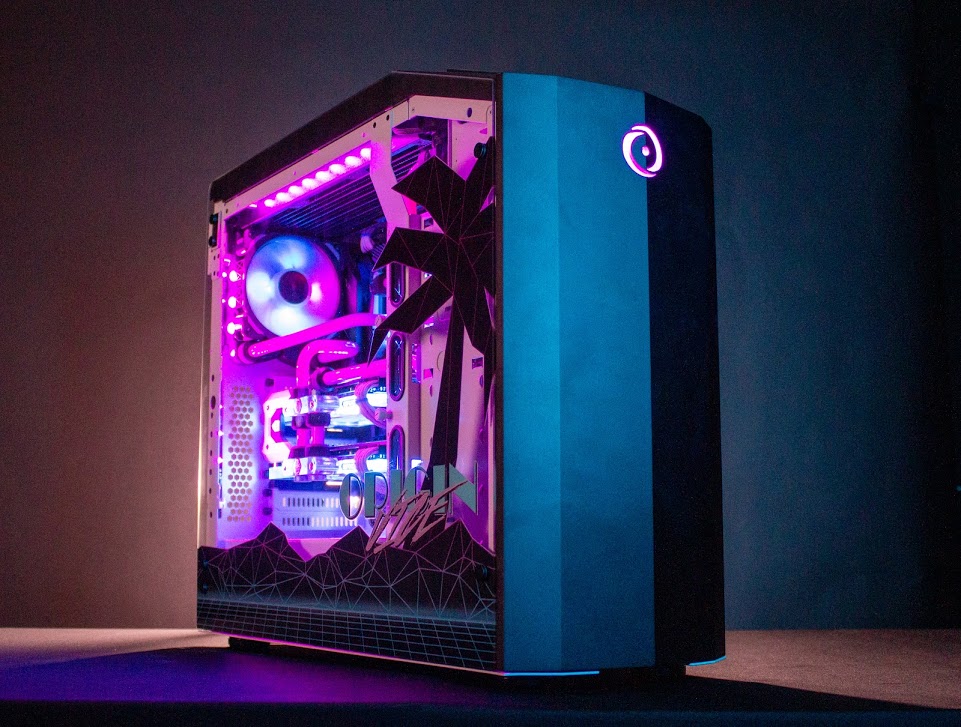 New Custom Upgrades Just in Time for the Summer
May 28, 2019 | By brian
The unofficial start of summer is here and we're ramping up our efforts to reveal lots of surprises for our customers this season. We continually strive to provide our customers the highest level of customization possible to create a gaming PC that is truly and uniquely theirs, which means we're always upgrading our products so customers can customize virtually every detail of their PC, from the internal components to the colors.
With that in mind, we're excited to announce we're offering multiple new customization options on our acclaimed gaming desktops! Customers purchasing the GENESIS Gaming Desktop or MILLENNIUM can now take advantage of vertical GPU mounting. Show off your PC as well as the massive power packed inside, whether it's an Nvidia or an AMD GPU.
Speaking of the MILLENNIUM Gaming Desktop, you can now customize this ultra powerful PC with hard line CRYOGENIC CPU liquid cooling to boost thermal performance while also giving the PC some impressive premium liquid cooling aesthetics. The NEURON Custom Gaming PC is also receiving customization upgrades with the Fractal Design Meshify C Mini desktop for improved airflow and access to multiple air filters.
If you would like more information on ORIGIN PC products such as a gaming PC laptop or information on the best custom gaming laptop, please call 1-877-674-4460 to speak with a sales representative. We offer 24/7 customer support and worldwide shipping options. Stay up to date with the latest news by checking us out and following us on Facebook and Twitter.