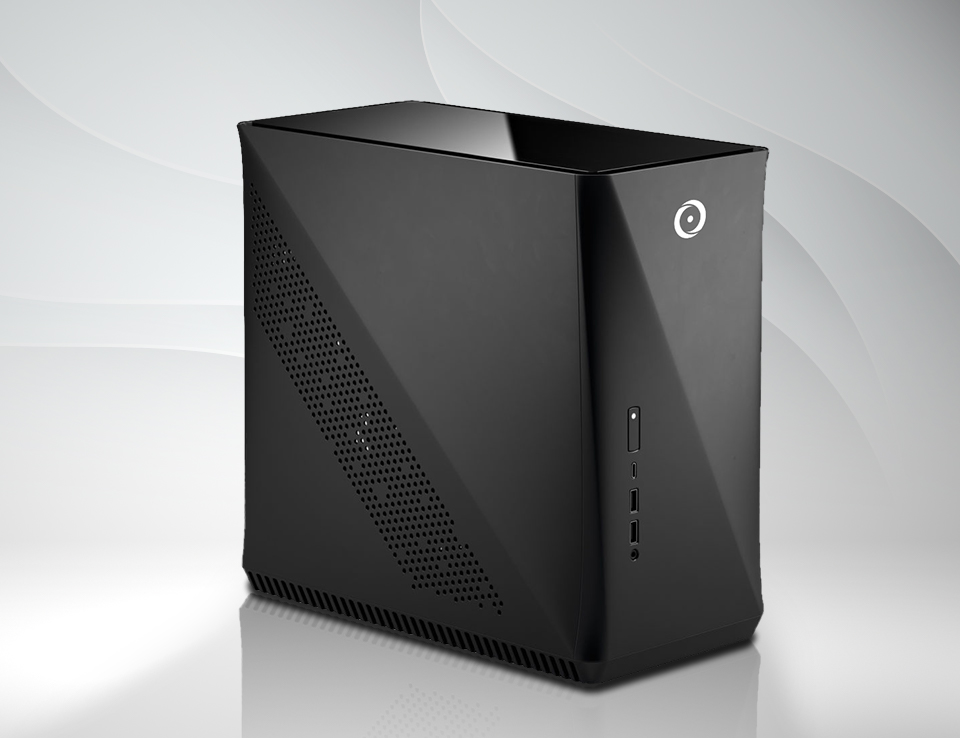 A New Era For The CHRONOS!
July 1, 2020 | By Anthony
At ORIGIN PC we enjoy giving you as many options to customize your own dream desktop or laptop. Earlier this week we added a new case option for CHRONOS desktops, the Fractal Design Era ITX case for a stylish compact case design that supports powerful components.
Made out of aluminum, the Era is an ITX case that includes air filters and is modular. Depending on the parts selected for the Era case, the ORIGIN PC team will build your desktop to accommodate the parts you selected. The airflow of the Era is designed to send air upwards similar to a chimney, allowing the desktop to stay cool when playing games or rendering your project.
Speaking of games, the Era case supports full-size graphics cards such as an NVIDIA GeForce RTX 2080 Ti Founders Edition. Need to connect to an external device using USB 3.1 Type-C? The Era case features a front-facing USB Type-C port for easy access.
The ORIGIN PC team is excited to build and provide customers a new small form factor option for their CHRONOS desktop. You can learn more about the Era case on our CHRONOS landing page and you can customize your own CHRONOS with the Era case today!
If you would like more information on a gaming PC or other products such as the best gaming laptop or best gaming desktop, call 1-877-674-4460 to speak with a sales representative. We offer 24/7 customer support and worldwide shipping options. Stay up to date with the latest news by checking us out and following us on Facebook and Twitter.