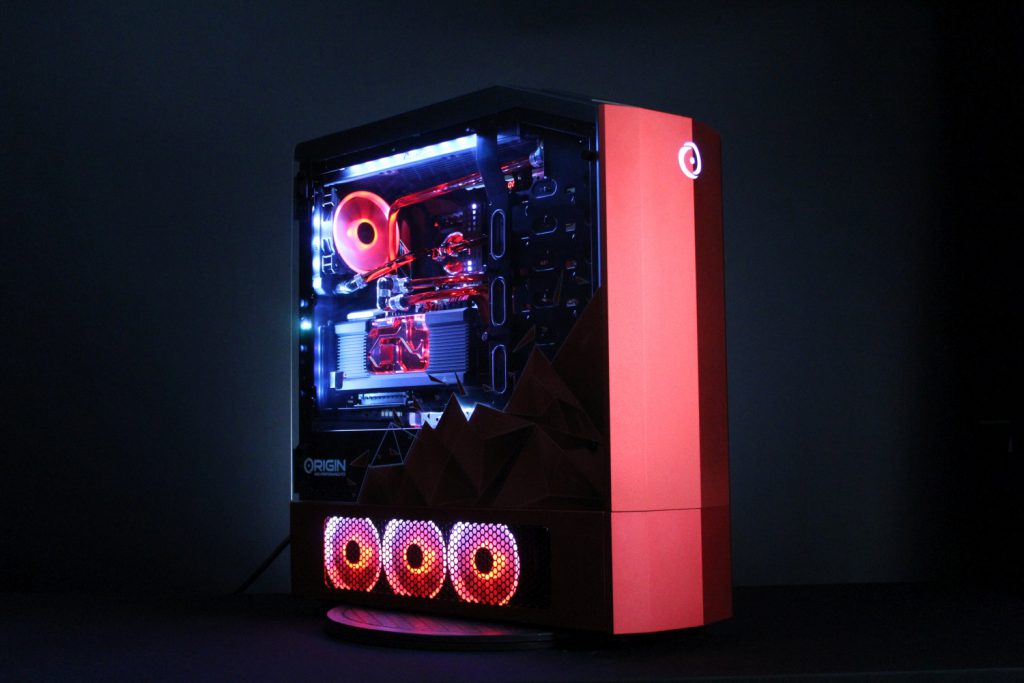 Digital Trends Praises the Form and Function of Cryo Core
February 18, 2020 | By Anthony
There is liquid cooling, and then there is the innovative solution we call Cryo Core. Debuting last year, this distribution system is comprised of acrylic, sending cooled water into the motherboard to thermally regulate temperature. While it's aimed at dissipating heat and routing the liquid cooling, we've also taken things a step further by using it to improve the aesthetics of our MILLENNIUM Gaming Desktop andGENESIS Gaming Desktop.
The technology news and information website Digital Trends took a closer look at our Cryo Core tech and provides a great, extensive overview of how it works while also praising how it makes the tempered glass side windows look "beautiful" and the "stunning" appearance when an Origin PC desktop is kept in a gaming room with dim lighting. Digital Trends ends the lengthy article by praising the aesthetic and functional value of Cryo Core and how our PCs are "…a trophy case of the best available technology".
Cryo Core can liquid cool the CPU and GPU simultaneously and it's designed to work seamlessly with the CORSAIR Hydro X Series custom cooling system. Even when you're playing an FPS at max resolution, Cryo Core delivers the perfect fusion of form and function to keep your system running smoothly.
If you would like more information on a workstation or gaming PC or other products such as the best gaming laptop, call 1-877-674-4460 to speak with a sales representative. We offer 24/7 customer support and worldwide shipping options. Stay up to date with the latest news by checking us out and following us on Facebook and Twitter.