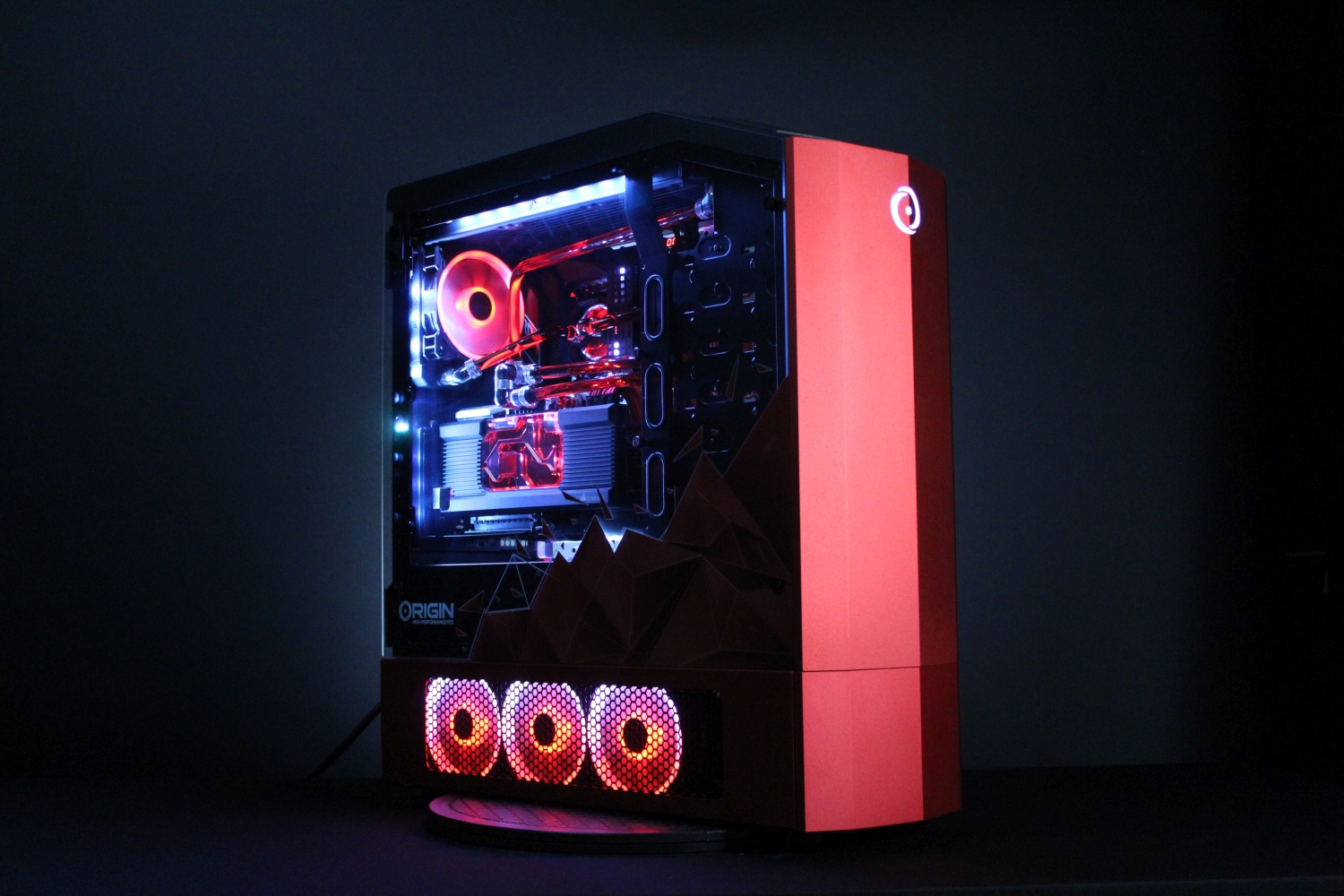 Introducing CRYO CORE
August 13, 2019 | By Anthony
At ORIGIN PC, we've developed a reputation for building PCs that look as good as they perform. As we continue to fine-tune for better aesthetics, we're excited to announce we recently launched CRYO CORE, an internal liquid cooling distribution system that routes the liquid cooling of the system through a see-through motherboard mount for better aesthetics.
CRYO CORE is built out of acrylic and can be held in standard orientation on MILLENNIUM or GENESIS desktops. Should you choose a system customized with dual tempered glass panels and CRYO CORE, you can see the laser-etched ORIGIN "O" logo, RGB lighting, and flow on the opposite side of the motherboard. Combine CRYO CORE with the power of a CORSAIR Hydro X Series custom cooling system and elevate your PC's cooling performance and its aesthetics. Additionally, CRYO CORE can also supply cool liquid to the CPU and GPUs simultaneously. RGB lighting is included inside CRYO CORE block for additional RGB lighting customization.
We're currently featuring this latest breakthrough on our MILLENNIUM Gaming Desktop and GENESIS Gaming Desktop and we have plans to expand in the near future. Customize your gaming PC with CRYO CORE today!
If you would like additional information on an ORIGIN PC best gaming PC customized with an Nvidia GPU or if you're interested in a GeForce RTX or Radeon PC, call 1-877-674-4460 to speak with a sales representative today. We offer 24/7 customer support and worldwide shipping options. Stay up to date with the latest news by checking us out and following us on Facebook and Twitter.