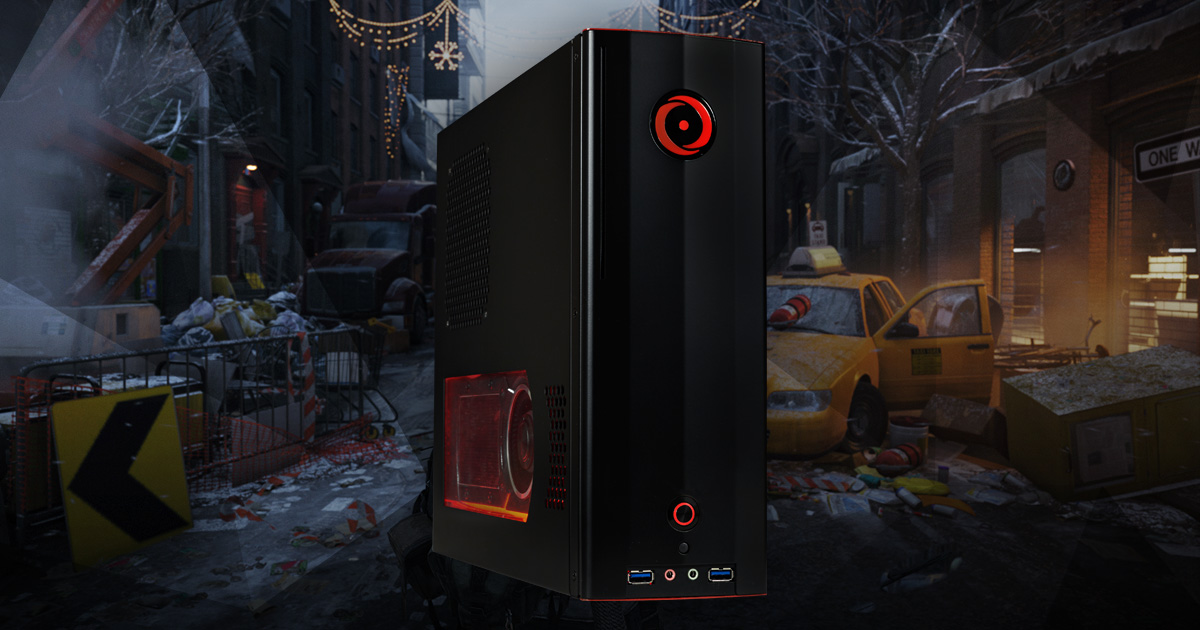 CHRONOS Delivers Powerful Performance in a Tiny Package
March 8, 2016 | By Anthony
There's a longtime saying that good things come in small packages, and we are happy to reinforce this statement with the debut of the smaller, faster, and more powerful than ever ORIGIN PC CHRONOS, exclusively designed and built by us!  Debunking the myth that only large desktops can provide the power to churn out top notch performance, the CHRONOS measures a mere 11.75 inches in height, is only four inches wide, and 13.75 inches in diameter.
Designed to deliver raw power using only the latest and most powerful desktop components, the CHRONOS is more than meets the eye.  The tiny desk friendly chassis can fit comfortably on virtually any surface and can be positioned horizontally or vertically thanks to its magnetic feet, complementing your home theater system or nestled on a small office desk where space may be limited.
While the CHRONOS may appear small, its components are top of the line.  Inside the small chassis, you'll find the latest 7th generation Intel processor, an NVIDIA GeForce TITAN Z GPU, up to 32GB of DDR4 RAM, and a quartet of solid state drives (SSDs) for quick performance.  Despite the small size, the CHRONOS supports 4K resolution gaming and is also ready for the latest gaming technologies including the Oculus VR and HTC Vive virtual reality headsets.
For additional information on the ORIGIN PC CHRONOS Small Form Factor Gaming Desktop, or to build your own today, visit www.originpc.com.  We sell laptops and workstations and many accessories or peripherals to enhance your gaming experience.  Call 1-877-674-4460 to order one of our custom computers today.