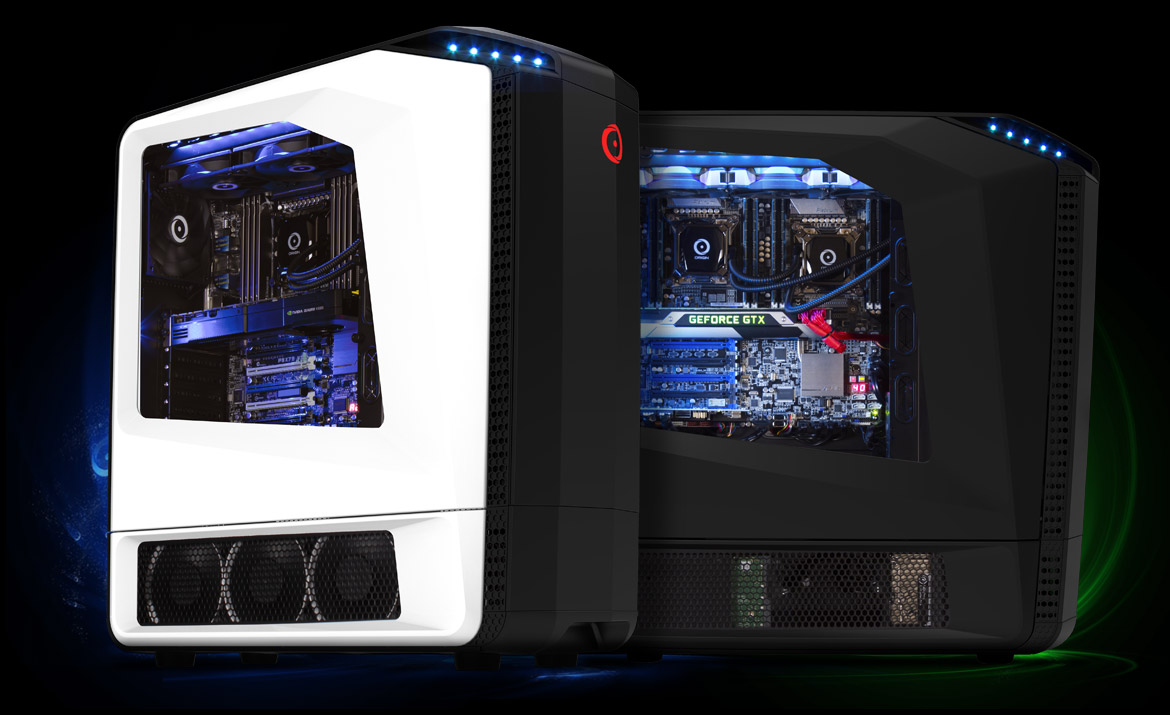 Work Efficiently with the GENESIS Pro HPC Workstation
September 28, 2015 | By Hector
The ORIGIN PC Pro line of computers are designed to work with your unique needs, whether that's a gaming PC capable of handling graphics intensive games like The Witcher 3 to a professional workstation that can handle the most demanding of tasks such as 4K video editing or 3D model rendering.
Today we'll be looking at the GENESIS Pro HPC workstations, designed to provide flexibility and grow alongside your business.  Each GENESIS Pro can come with ORIGIN PC's exclusive desktop case that pack in power and performance without sacrificing style and still leaving enough space for further expansion and customization or your choice of a full-sized rackmount.  Our GENESIS Pro also feature our unique Variable Mounting feature that provides unequaled flexibility with a quartet of motherboard mounting orientations, five hot-swap hard drive bays that can be locked, and  support for over thirty system hard drives.  This is the first time such a feature is made available in any workstation.
Each GENESIS Pro provides simple access to customization functions that meet your demands. You can easily control fans at the touch of a button or manually control them to your desired needs.  Peripherals and accessories are easy to connect thanks to the four USB 3.0 ports and the pair of jacks for microphones and headphones located on the top, removing the need to reach around the back of the computer and boosting productivity.
The GENESIS Pro HPC workstation comes with ORIGIN PC's complimentary lifetime support available 24/7 based right here in the United States, and we ship anywhere in the world.  If you'd like additional information on the GENESIS Pro HPC Workstation or our gaming desktops and laptops contact ORIGIN PC at 1-877-674-4460 or visit our website at www.originpc.com.