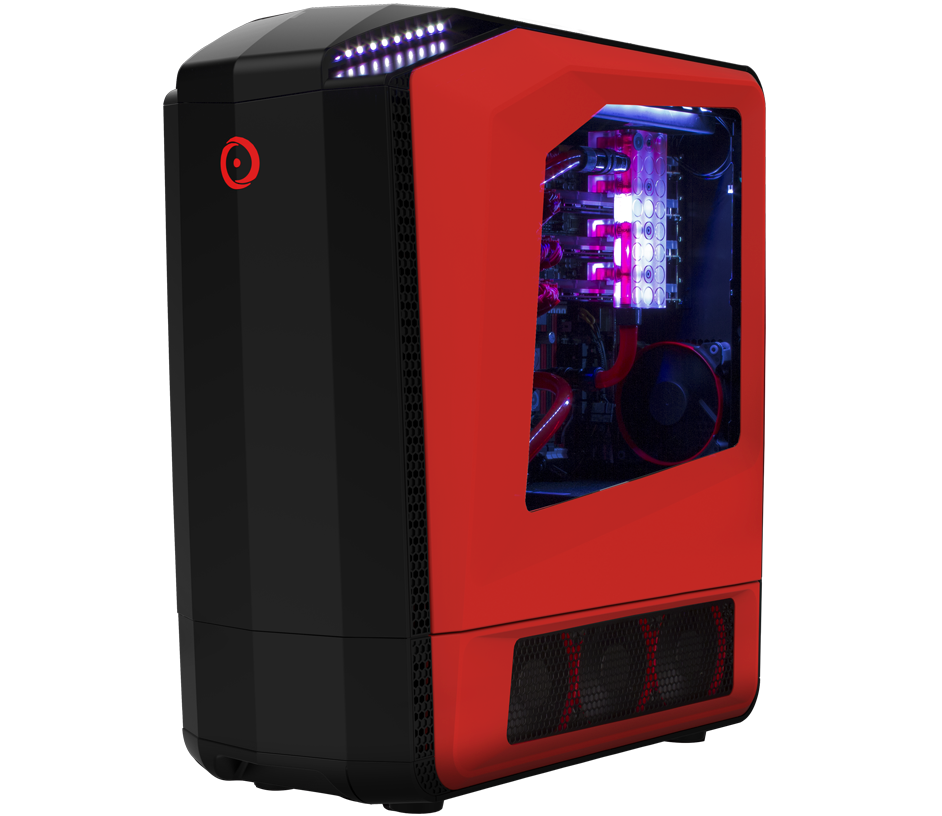 Tom's Hardware Loves the "Excellent" GENESIS
April 3, 2017 | By Anthony
For in-depth reviews and information on the latest tech and computer hardware, gamers don't need to look much further than online publication Tom's Hardware. It's well known for its unique "Build Your Own" section where PC enthusiasts can learn more about getting started with building custom computers.
Recently, Tom's Hardware reviewed the ORIGIN PC GENESIS Gaming Desktop. After exhaustive benchmarking, the reviewer calls the GENESIS "the culmination of all [his] fevered PC gamer dreams." The "excellent" performance, "head-turning" design and the extensive customization were all highly praised.
The GENESIS is a redefining of the standard desktop, breaking free from the conventional ATX chassis. Featuring our Variable Mounting, there is a tremendous amount of flexibility when it comes to mounting the motherboard, allowing gamers to plan their rig based on their desktop orientation. Customize the GENESIS in your favorite colors, and then choose the internal components. Want the ultimate performance? The GENESIS supports up to 128GB of DDR4 RAM, more than 30 hard drives, and up to three graphics cards. Just like the Tom's Hardware review says, "the Genesis will deftly power its way through anything you throw at it."
If you would like additional information on the ORIGIN PC gaming desktops like the GENESIS or if you wish to order your own customized PC, call 1-877-674-4460 to speak with a sales representative. We offer 24/7 customer support and worldwide shipping options. Stay up to date on the latest news by checking us out and following us on Facebook and Twitter.