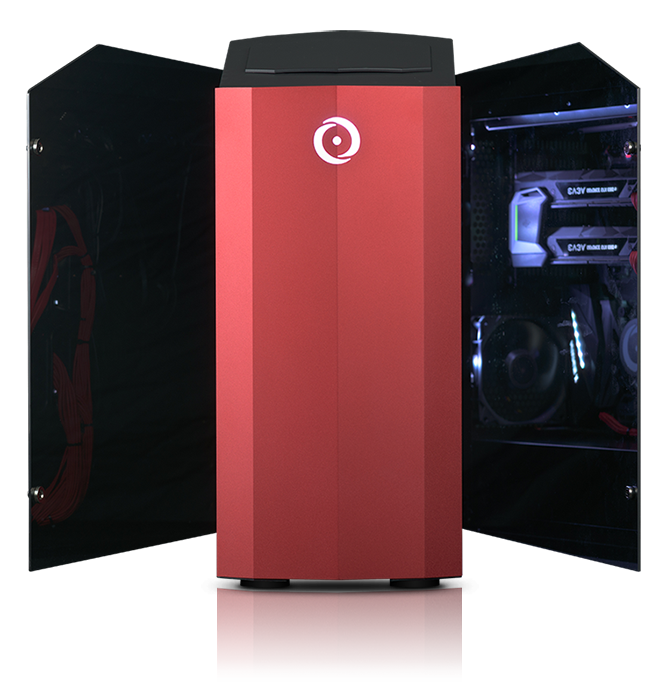 Tom's Hardware Praises the "Powerhouse" MILLENNIUM
March 12, 2018 | By Anthony
Tom's Hardware is one of the leading sources when it comes to in-depth reviews of the latest PCs and tech gear. As it has done in the past, the publication recently reviewed another one of the ORIGIN PC gaming desktops, in this case the latest generation MILLENNIUM Gaming Desktop featuring Intel's latest generation Coffee Lake processors. Once again, ORIGIN PC continues its track record of creating industry-leading machines for gamers that want the absolute best experience. The review calls the MILLENNIUM "a beautiful gaming desktop", praising its performance and custom chassis while deeming it "a powerhouse that offers top-of-the-line 4K gaming performance."
The latest generation MILLENNIUM gaming PC is our sleekest, most elegant, and most powerful one yet. Using aluminum, a steel frame and the option of tempered glass or aluminum side panels, we've once again expanded the PC's options to allow gamers an even greater degree of choice and customization beyond choosing your favorite colors. Variable mounting, the choice of either NVIDIA or AMD GPU, Intel Core i7 and i9 processors, it's all about how much power you want. The MILLENNIUM comes ready to handle up to 128GB of RAM and up to 34 hard drives. With this level of power, playing games like PlayerUnknown's Battlegrounds in 4K is easy.
Check out the following link to read the full Tom's Hardware review of the ORIGIN PC MILLENNIUM: http://www.tomshardware.com/reviews/origin-pc-millennium-2018-8th-gen-desktop,5453.html.
If you would like additional information on one of the ORIGIN PC desktops, gaming laptops, or a custom computer, please call 1-877-674-4460 to speak with a sales representative today. We offer 24/7 customer support and worldwide shipping options. Stay up to date with the latest news by checking us out and following us on Facebookand Twitter.