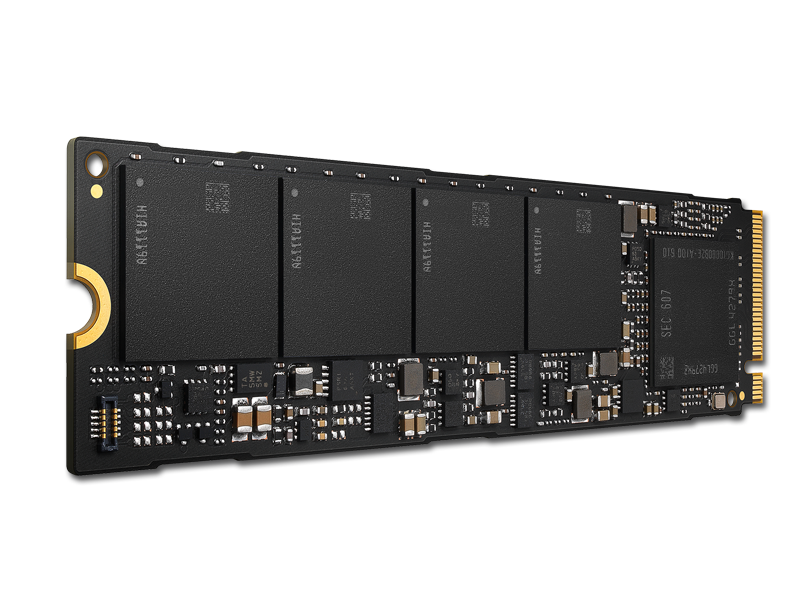 Work Efficiently with the Samsung SSD
January 16, 2017 | By Anthony
When your PC has to crank up the performance to efficiently manage large files and desktop publishing applications, hard drive performance will factor heavily into how efficiently your computer will handle these applications and files. Workstations require hardware that can handle demands requiring heavy duty multitasking. Thankfully, the Samsung 960 PRO SSD is made to take on these Herculean tasks.
Designed for high end PCs and workstations including our ORIGIN PC gaming computers, the Samsung 960 PRO SSD has a modern 48-layer Samsung V-NAND-based architecture that provides incredible performance in a surprisingly small M.2 form factor. It boasts massive sequential read speeds up to 3,500 MB/s and sequential write speeds up to 2,100 MB/s,
You can add the Samsung 960 PRO SSD to many of our gaming and workstation PCs. Enhance the already incredible performance of the full-size GENESIS Gaming Desktop, boost your productivity when it comes to complex audio, video, and graphic files on the go by choosing the EON15-X Pro Mobile Workstation. Choose your components and add this new SSD to your computer to enjoy fast, efficient, and powerful performance when you need to get stuff done.
If you would like additional information on ORIGIN PC's line of gaming or workstation computers like the EON15-X Pro, the svelte EVO15-S Pro Ultra Thin Workstation Laptop or to order your own customized PC with the Samsung 960 PRO SSD, call 1-877-674-4460 to speak with a sales representative.  We offer 24/7 support to our many esteemed business customers and we provide shipping options around the world for our international clients.