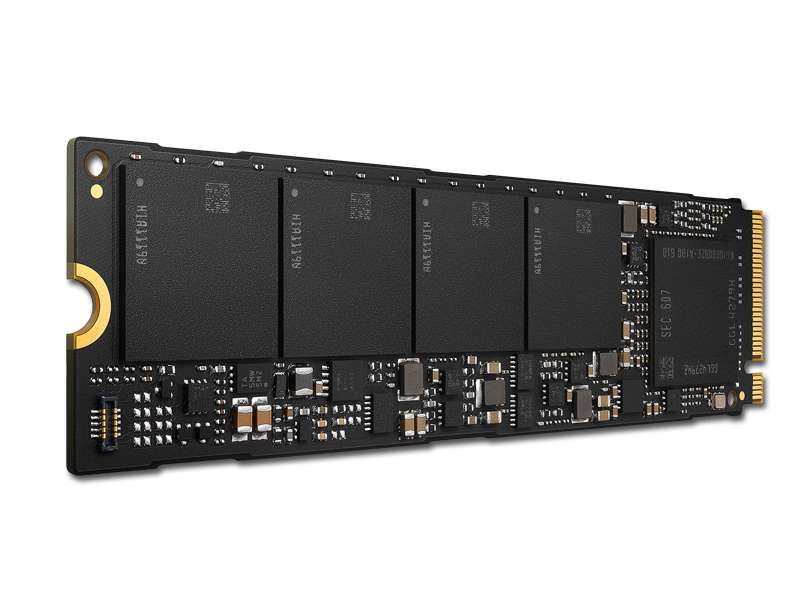 Step into the Future with the Samsung 960 PRO SSD
November 30, 2016 | By Anthony
When working with massive files and heavy duty applications that require the utmost performance, the quality of the hard drive is a major factor in boosting reliability and efficiency. Workstations demand components that can handle the ever increasing demands of today's technology, and the new Samsung 960 PRO SSD is here to effortlessly handle these demands.
Specifically designed for top of the line PCs and workstations including the ones designed by ORIGIN PC, the Samsung 960 PRO SSD features a cutting-edge 48-layer Samsung V-NAND-based architecture that delivers tomorrow's performance in a compact M.2 form factor. Boasting huge sequential read speeds up to 3,500 MB/s and sequential write speeds up to 2,100 MB/s, this incredible performance is enhanced by an optimized package design.
The Samsung 960 PRO SSD is available on many of our gaming computers and workstation PCs. Experience fast performance on the powerful, full size GENESIS Gaming Desktop, work efficiently with complex audio, video, and graphic files on the go with the EON15-X Pro Mobile Workstation. Customize your ORIGIN PC with this new SSD and experience the next generation of performance.
If you would like additional information on ORIGIN PC's line of gaming or workstation computers like the EON15-X Pro, the redesigned EVO15-S Pro Ultra Thin Workstation Laptop or to order your own customized PC with the the Samsung 960 PRO SSD, call 1-877-674-4460 to speak with a sales representative.  We offer 24/7 support to our many esteemed business customers and we provide shipping options around the world for our international clients.