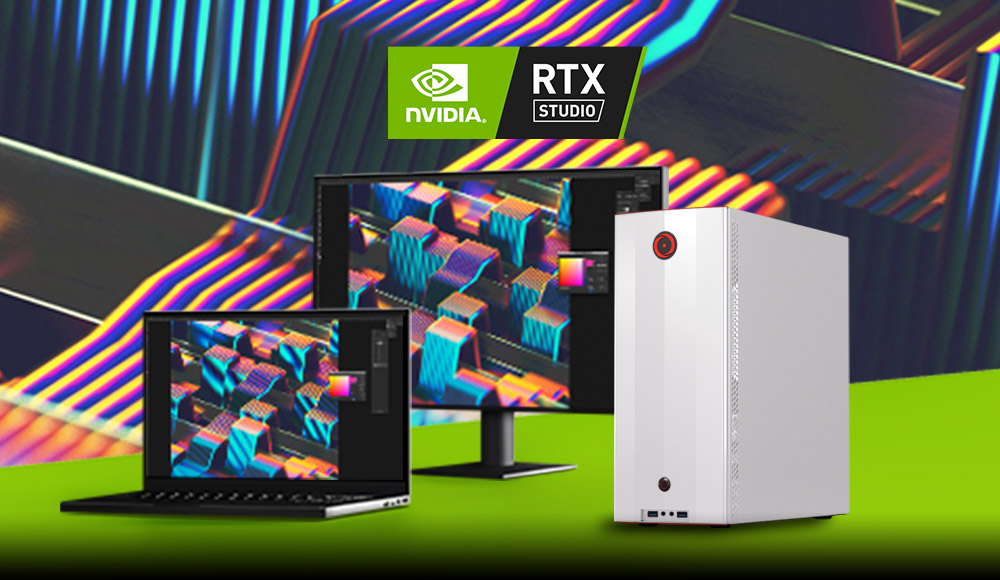 Unleash Your Creativity with ORIGIN PC RTX Studio Desktops
January 7, 2020 | By brian
When it comes to gaming, ORIGIN PC continues to be one of the leaders in creating machines capable of handling today's demanding PC gaming requirements. Besides gaming, we also create a line of powerful workstations and today we're excited to announce our M-Class RTX Studio high-performance desktop.
Our high-performance RTX Studio desktops take the best qualities of our workstation desktops and increase their performance, featuring the most powerful, precision-engineered NVIDIA GeForce or Quadro RTX™ GPUs currently available. Specifically designed and tested for the most demanding creative workflows, there is nothing stopping you from unleashing your creativity and brainstorming fantastic ideas without having to compromise.
The M-Class can be customized with a GeForce RTX 2060 and up, a Quadro RTX 3000 and up, or a TITAN RTX GPU. The processor is an Intel Core i7-9700K or you can upgrade to an Intel Core i9-9900K processor. The PC has a 500 GB Samsung 970 EVO Plus SSD or more for efficient multitasking and management when dealing with large files, and it comes with at least 16 GB of RAM.
Visit the NVIDIA RTX Studio page to learn more and get started customizing your new PC.
If you would like more information on a workstation or gaming PC or other products such as the best gaming laptop, call 1-877-674-4460 to speak with a sales representative. We offer 24/7 customer support and worldwide shipping options. Stay up to date with the latest news by checking us out and following us on Facebook and Twitter.