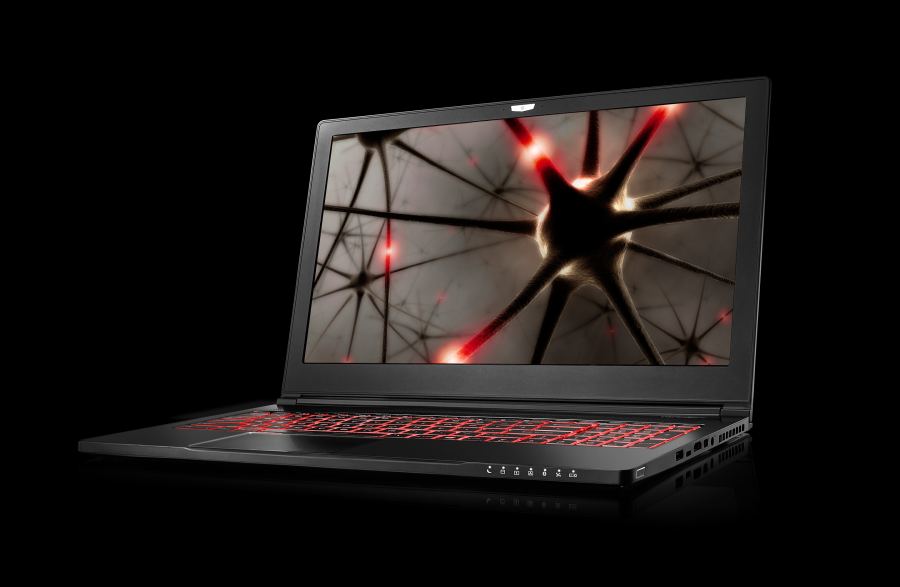 Ultimate Professional Performance with the New NT-15 QUADRO
August 2, 2017 | By brian
Last time we announced the redesigned EVO15-S, one of the lightest gaming laptops on the market. We haven't forgotten about our professional users, either. We're also extremely proud to announce the availability of the NT-15 QUADRO Ultra Thin Workstation Laptop. Designed for professionals who like to get work done on the go, we've redesigned the PC to make it even lighter: it weighs less than four pounds and is under an inch in thickness.
Thanks to the NVIDIA QUADRO P4000 MaxQ technology, the NT-15 QUADRO delivers even better performance in all areas: more graphical horsepower, twice the memory, and significantly improved computer power compared to previous generations. Professionals can now seize the power of a desktop level PC in a svelte and powerful mobile solution. Render photorealistic characters and scenes while sipping on some Joe at the coffee shop, create richly detailed VR experiences, do it all practically anywhere! Customize it with up to 32GB of DDR4 memory, an Intel® Core™ i7-7700HQ processor, and a stunning 15.6″ IPS-Level FHD display for the ultimate fusion of performance and power.
Get ready for the next level in mobile, professional performance! Click here to begin customizing your own NT-15 QUADRO.
If you would like additional information on an ORIGIN PC professional PC, gaming laptops MaxQ, custom desktops, or PCs with Ryzen 7 processors, call 1-877-674-4460 to speak with a sales representative. We offer 24/7 customer support and worldwide shipping options. Stay up to date on the latest news by checking us out and following us on Facebook and Twitter.