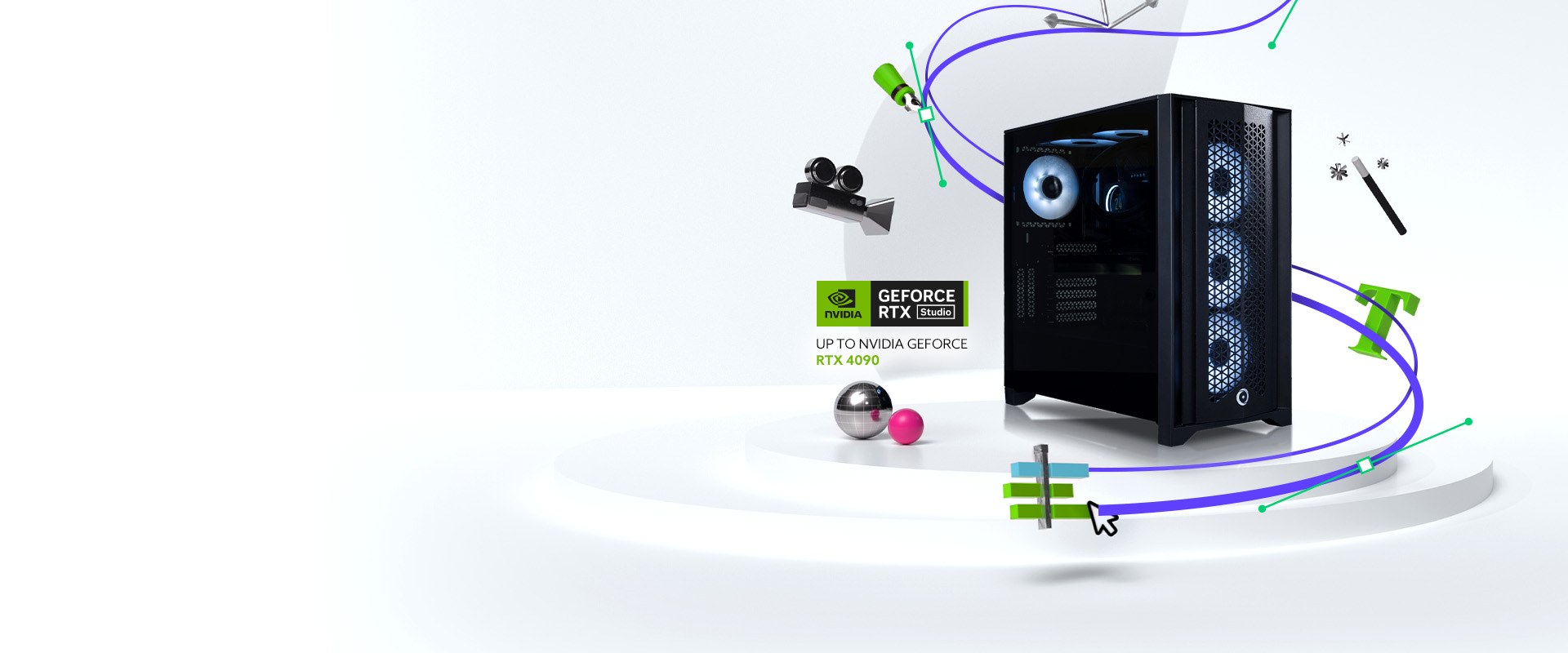 New M-Class Studio desktops available now
February 14, 2023 | By Anthony
Attention content creators, professionals, part-time gamers, and everyone in between – ORIGIN PC's new M-Class studio is now available. Enhance your creative potential with the power of high-quality hardware and the power of NVIDIA GeForce RTX graphics. Customize your M-Class studio with up to the GeForce RTX 4090 to speed up your workflow in 3D rendering, video editing, livestreaming, AI tools, and many other creative tasks. You can also add on an Intel Core i9-13900K, premium CORSAIR hardware to 64 GB of memory, and even more than 1TB of storage to create the ultimate creative machine.
Designed to handle creative tasks, the M-Class Studio comes with pre-installed NVIDIA Studio Drivers that are extensively tested against top creative software to ensure that they deliver maximum stability. You can also access exclusive tools like NVIDIA Omniverse which grants 3D creators access to the latest AI technology from NVIDIA.
That said, you can also use the M-Class Studio to game on the side. With an NVIDIA GeForce RTX 40 Series GPU, access ray-traced graphics, AI-acceleration with DLSS, low latency, and stutter-free live streaming.
When you customize your own M-Class Studio, know that you'll not only receive the best performance, ORIGIN PC's 24/7 lifetime support. From the moment you receive your system, ORIGIN PC strives to make sure you have the best experience possible. Learn more at ORIGINPC.com.