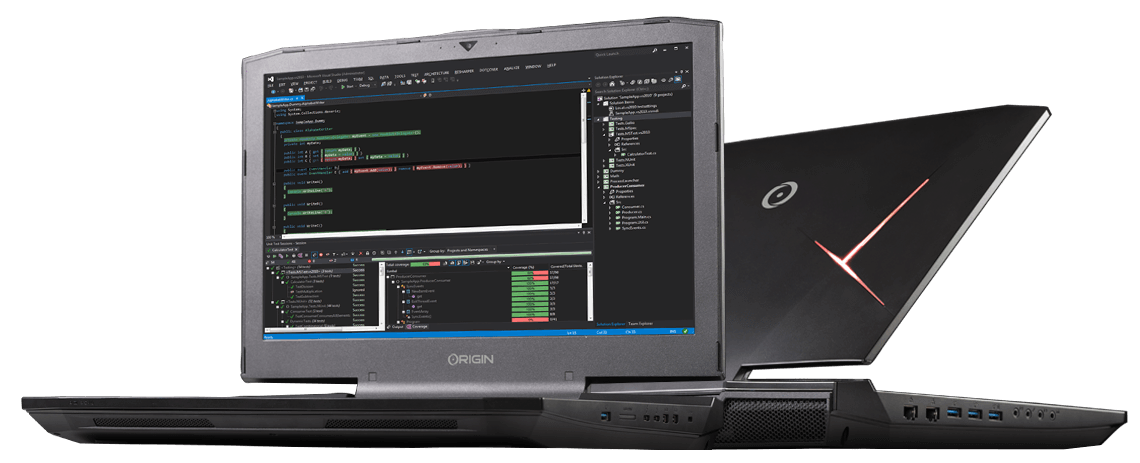 Ultimate Mobile Productivity with the ORIGIN PC ND-17
July 24, 2017 | By Anthony
For today's modern on-the-go professional, the traditional office environment stuck inside a cubicle may not always be the ideal scenario to get work done and create game-changing ideas. Whether it's sipping on a latte at Starbucks, enjoying the sounds of nature at the park, the serene atmosphere of a library, or even your own home work space, ideas often strike at the most unexpected moments.
When you want to get some real heavy-duty work done on the go, you need as much power as you do reliability, and that's where our pro computers come in. The ND-17 Extreme Mobile Workstation is a powerful desktop replacement solution specifically engineered to handle the most demanding tasks. Featuring virtually unmatched performance, the PC boasts Intel 7th generation desktop processors, dual graphics cards in SLI, support for a pair of hard drives plus a trio of m.2 solid-state drives. When you need pixel perfect accuracy, the 17-.3-inch IPS display delivers vividly sharp graphics and it also supports 4K video resolutions.
With a design that's eye-catching yet sleek and durable, the ND-17 is perfect for any project. Create and render a lifelike 3D character, edit hours of stunningly crisp 4K video footage, design a room in AutoCAD, your options are limitless.
If you would like additional information on the ORIGIN PC workstations like the ND-17 or if you're interested in customizing a gaming PC with NVIDIA MaxP technology, call 1-877-674-4460 to speak with a sales representative. We offer 24/7 customer support and worldwide shipping options. Stay up to date on the latest news by checking us out and following us on Facebook and Twitter.