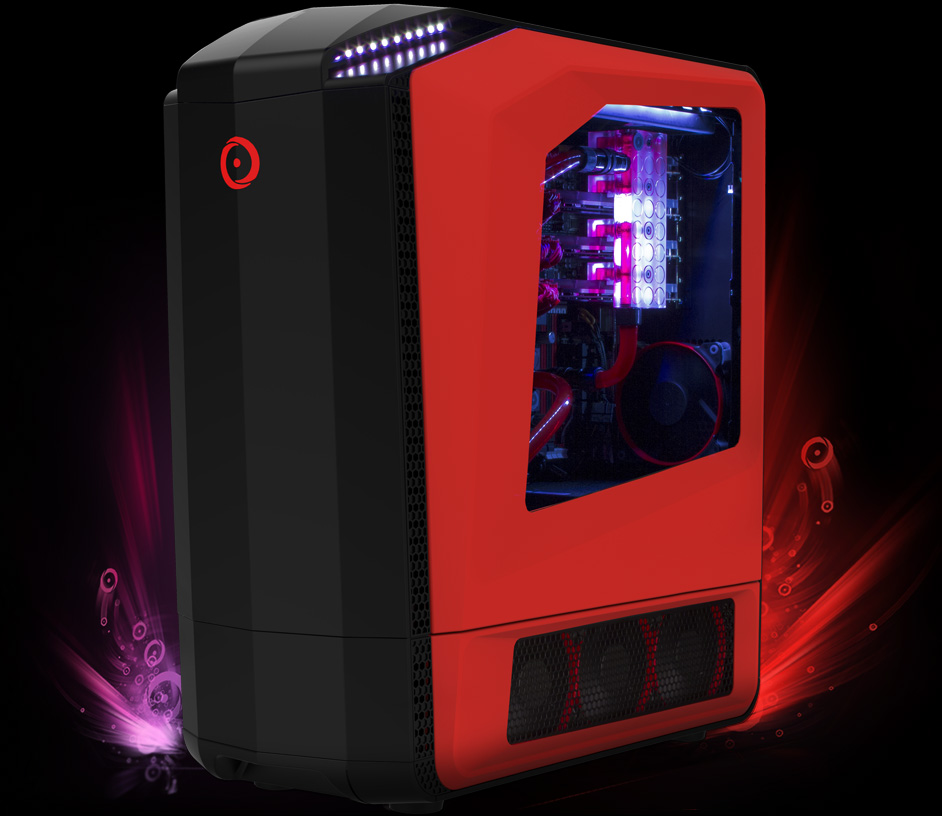 Ultimate Gaming Performance with the GENESIS
November 16, 2016 | By Anthony
There are those that like to play PC games, and then there are the PC gamers, the ones that demand the most powerful performance from their gaming computers and are always tweaking their systems to ensure they're receiving the biggest visual bang for their buck. At Origin PC, we don't believe in compromise, which is why we offer so many different solutions for every type of gamer. From those seeking a portable option to enjoy an FPS session on the go, a small living room option, or the power of a tower, we take great pride in offering plenty of choices.
Speaking of towers, we offer mid and full size solutions, and today we're taking a closer look at what is our flagship system, the GENESIS Gaming Desktop. With a stylish desktop case that offers tremendous customization flexibility from its colors to the internals, the GENESIS has virtually no limitations. With up to 128GB of DDR4 RAM, up to 34 hard drives, Intel i7 processors, and NVIDIA's latest 10 series graphics cards, the GENESIS can handle just about anything you throw at it, even when you're gaming at 4K resolution which the GENESIS can handle effortlessly.
If you would like additional information on ORIGIN PC's line of gaming computers like the GENESIS or to order your own customized PC, call 1-877-674-4460 to speak with a sales representative.  We offer 24/7 support to our many esteemed business customers and we provide shipping options around the world for our international clients.