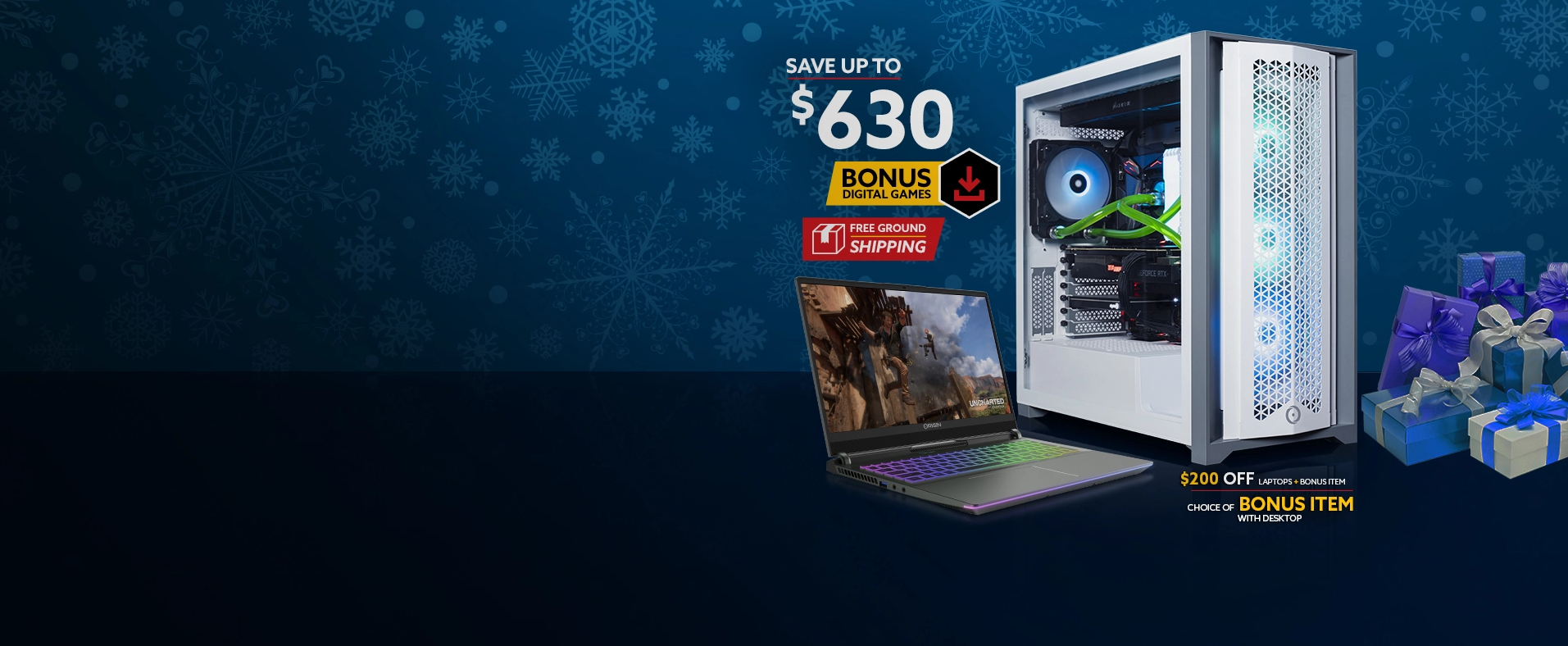 ORIGIN PC's December Promotion is live!
December 6, 2022 | By Anthony
Learn more about ORIGIN PC's special promotions for this month. Just in time for the holidays, you can grab the perfect gaming PC or workstation desktop for a friend, loved one, or even yourself.
See here for details regarding our latest promotion!
Whether you're looking for a desktop or laptop, rest assured that you're getting an award-winning system. You can access discounts, extra peripherals, and more.
For our desktop promotion, receive the following:
Pick one bonus item
Bonus Games
$100 off with monitor purchase
Free Shipping
We're featuring a variety of laptop deals as well:
$200 Off
Pick one bonus item
Free Shipping
$300 Off
Pick one bonus item
Free Shipping
$500 Off
Free USB100 Hub
Free Shipping
That said, you can choose from the following for bonus items:
You can save up to $630 with this month's special promotion. Don't forget that you'll also receive lifetime US-based support for your system so you can game or work at ease.