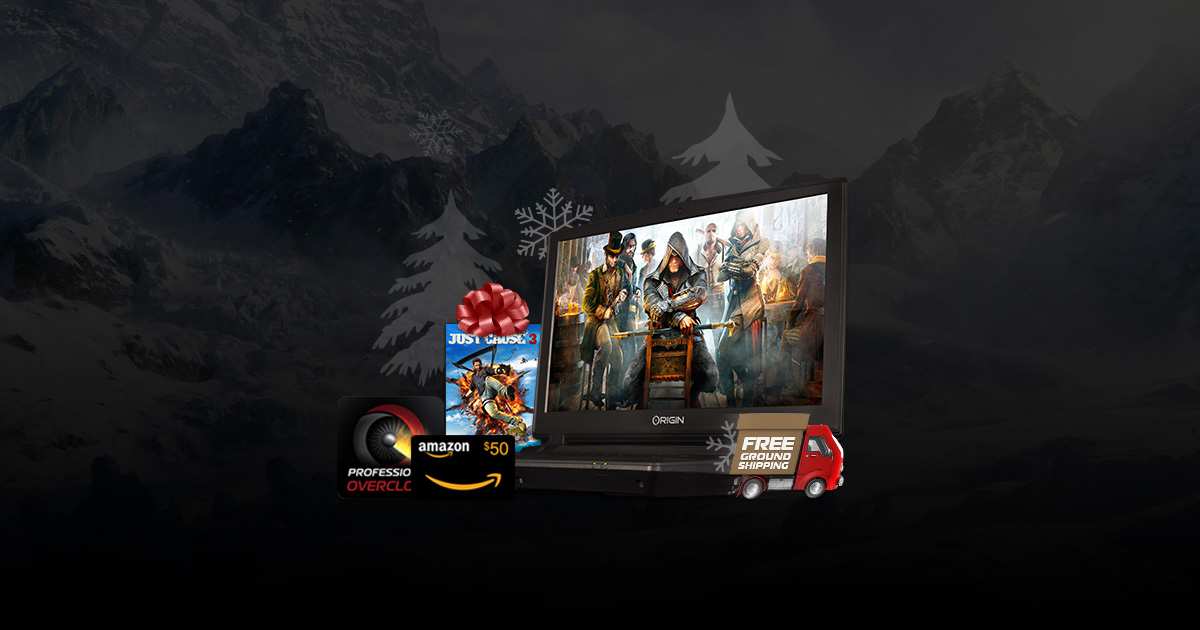 Last Minute Gaming Gifts
December 23, 2015 | By brian
Have you done all of your holiday gift shopping yet?  If there is a PC gamer in your life that you've yet to buy a gift for, there are a couple of last minute gifts that will likely please the most avid gamer who likes to have the latest gear and gadgets to enhance his or her gaming experience.  Here are a few to consider.
The NVIDIA Shield has steadily been gaining popularity among gamers looking for a portable gaming console.  Running on Android, the device comes with a screen and controller.  Assuming you have a powerful computer like the ones sold by ORIGIN PC with at least a GeForce GTX 650 graphics card, you can stream many of the latest gaming titles to the console.  Recent updates allow the console to be connected to a television with support for 4K resolution.
Headsets by brands like ASTRO and Turtle Beach are among the best in the industry, frequently singled out for their high quality audio that immerses gamers.  We currently have the Astro Gaming A50 Wireless Headset for sale in our Gearshop.
You can play games on one of our custom computers using the traditional mouse and keyboard settings, or you can buy a mouse designed specifically for high-end gaming like the Razer Naga Gaming Mouse, also sold in our Gearshop.  The mouse includes twelve buttons that you can customize to your liking, enhancing your experience when you need to quickly access that one special ability during a critical gaming moment.
If you'd like more information on one of the ORIGIN PC computers like the EON17-X Gaming Laptop, call 1-877-674-4460 to speak with an ORIGIN PC representative or for more information about our many desktops and laptops available for gaming.  Happy holidays from ORIGIN PC!