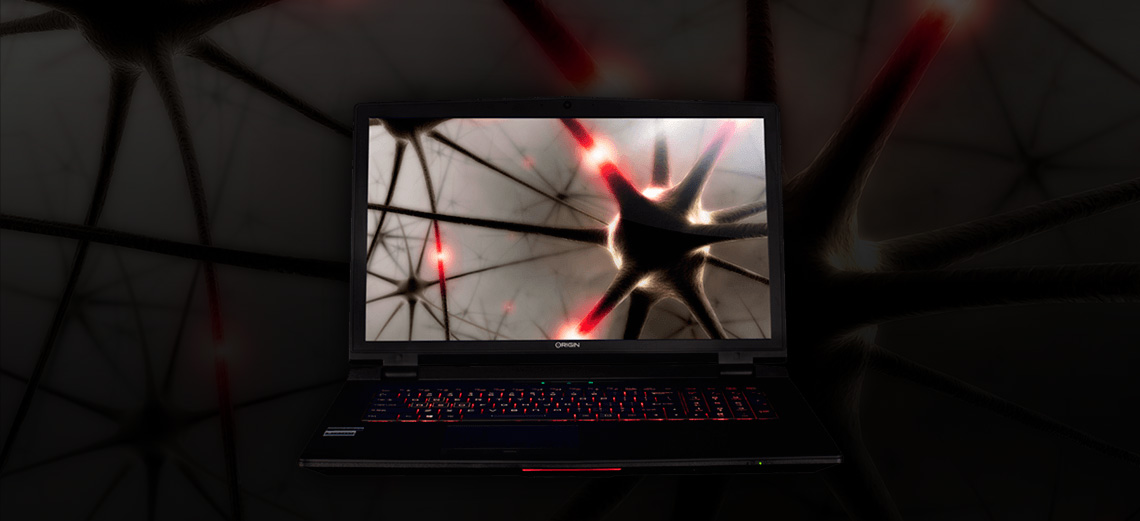 Kotaku Praises the EON17-X
October 14, 2015 | By Anthony
Prominent video game-centric blog Kotaku recently reviewed the ORIGIN PC EON17- X desktop replacement, calling it "an ambitious beast of a portable PC" and singling out the computer's sheer performance rivaling that of a full-fledged desktop, its capability for playing many games like first person shooter Metro Last Light Redux at the maximum settings, and commending the company for choosing performance instead of focusing solely on thin and light.  The PC is however 37 percent thinner and 30 percent lighter than previous generations.
The EON17-X model Kotaku reviewed featured an Intel Core i7 4790K CPU, an 8GB NVIDIA GTX-980M with G-Sync display technology, however, our existing EON17-X now supports Intel's latest 6th generation "Skylake" Desktop processors up to an Intel Core i7 6700k.  Our EON17-X also features support for the fastest available notebook GPUs in the industry up to an NVIDIA GeForce GTX 980m, and includes a crisp 17.3-inch display at full 1080p resolution.  You can fully customize the backlit keyboard, and you'll also have the option of adding additional DDR4 memory thanks to the quad high-speed memory slots.  Experience the power of a traditional desktop in a portable gaming computer!
For additional information on the EON17-X desktop replacement computer, visit www.originpc.com.  We sell custom computers such as desktops and workstations and many accessories or peripherals to enhance your gaming experience.  Call 1-877-674-4460 to order yours today and take advantage of our October promotion and enjoy free shipping in the U.S. and a digital copy of the acclaimed survival horror game SOMA.  You will also have your choice of Assassin's Creed Syndicate or Rainbow Six Siege with the purchase of any GeForce GTX 970m or 980m graphics card.