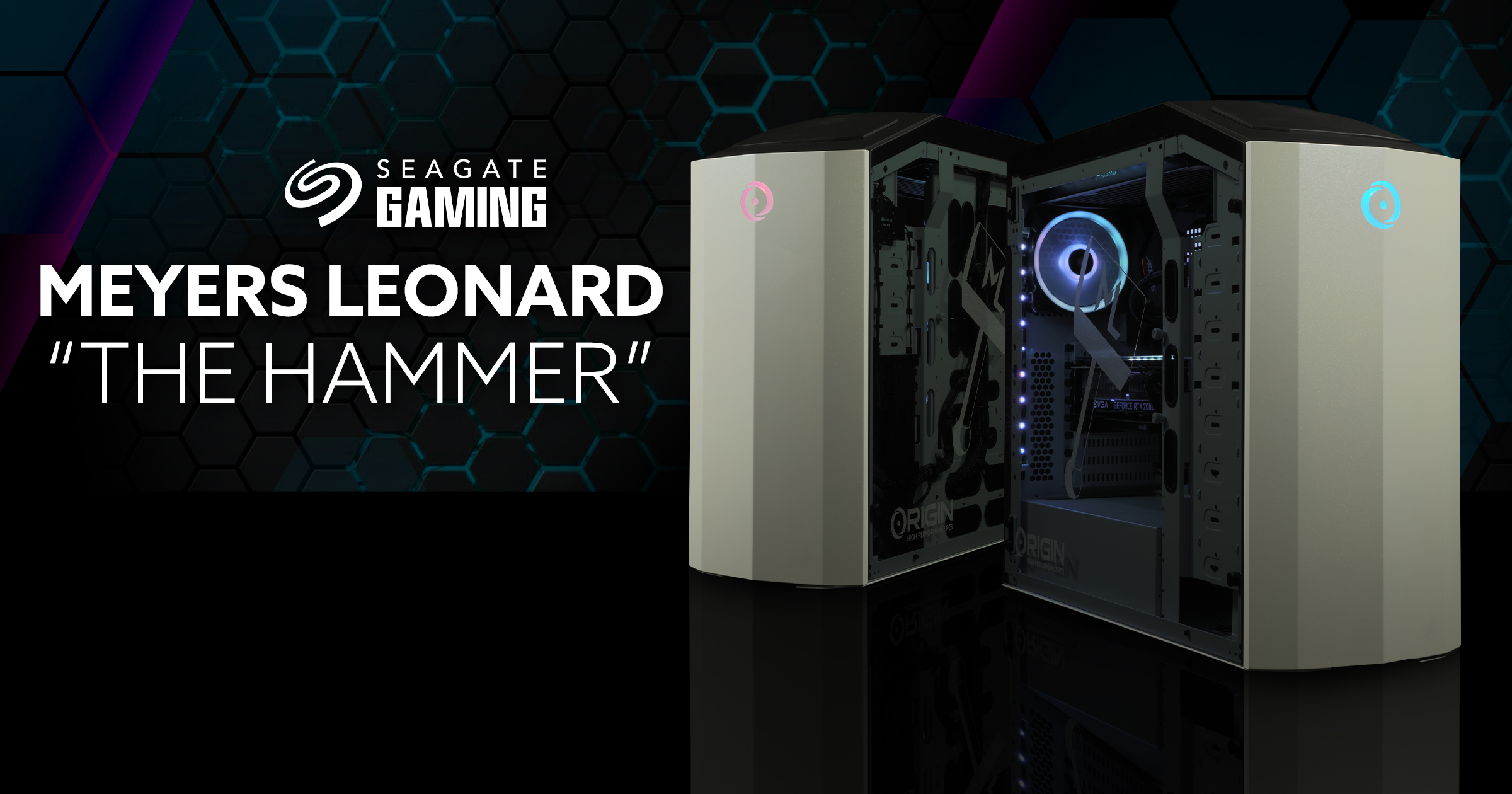 Giving a Warm Welcome to Meyers Leonard, our Newest Member of the ORIGIN PC Family!
May 27, 2020 | By Luis
Many of us at ORIGIN PC are die-hard Miami Heat fans, and we're incredibly excited to welcome Meyers Leonard, aka "The Hammer", to the ORIGIN PC family with his incredible custom ORIGIN PC MILLENNIUM gaming desktop that we built on stream!
Meyers Leonard is an NBA player since 2012 and joined the Miami Heat for the 2019-2020 NBA season. Meyers has invested in FaZe Clan as a content creator and streams on his own Twitch channel! Currently, Meyers is heavily playing Call of Duty: Warzone and has run charity-focused tournaments to raise money for organizations such as Feeding America.
A couple of weeks ago, PJ and I went on stream to build Meyers a custom ORIGIN PC MILLENNIUM powered by an AMD Ryzen 9 3900X processor, NVIDIA GeForce RTX 2080 Ti, 32GB 3200MHz CORSAIR Dominator Platinum RAM, and a 1TB Seagate FireCuda 520 M.2 NVMe SSD! The MILLENNIUM also features a custom GPU shroud inspired by the Miami Heat basketball court as well as a custom HD UV panel!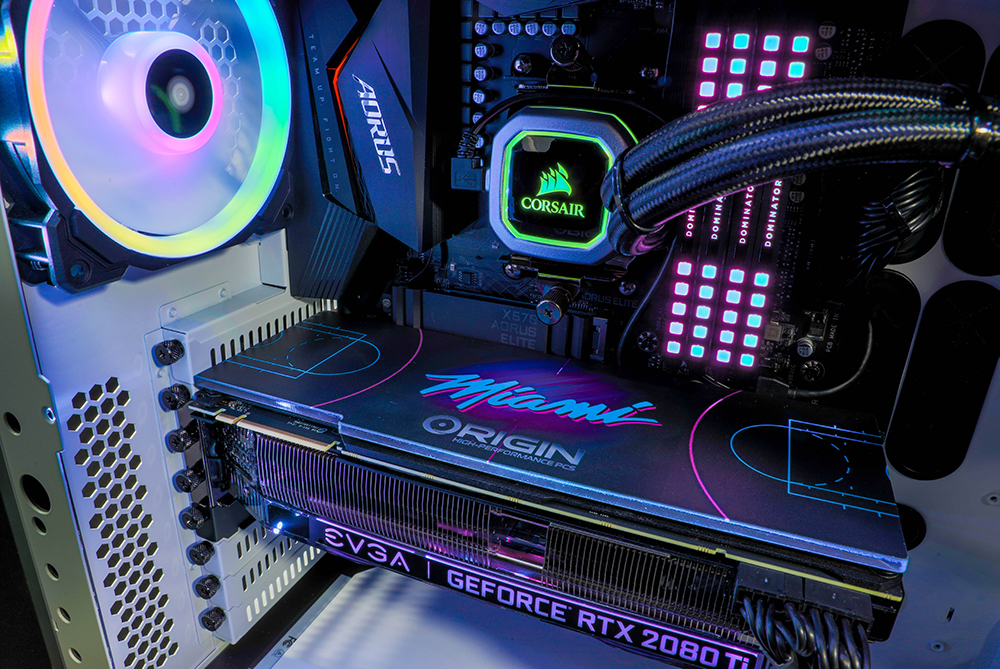 During the stream, we had the opportunity to chat with Meyers about his basketball career, his gaming career, and his foray into streaming. During the stream, Meyers even gifted an incredible amount of Twitch subs which goes to St. Jude Children's Research Hospital! You can watch the live build and conversation on our YouTube channel.
After the live build, the MILLENNIUM was tested and integrated prior to delivery. Meyers received his MILLENNIUM and did an unboxing video which you can watch on Twitter.
From all of us at ORIGIN PC we're excited and appreciative of Meyers joining the ORIGIN PC family. We know his MILLENNIUM will be more than ready to handle anything he throws at it. You can follow Meyers Leonard on Twitter and on Twitch.
If you would like more information on a gaming PC or other products such as the best gaming laptop or best gaming desktop, call 1-877-674-4460 to speak with a sales representative. We offer 24/7 customer support and worldwide shipping options. Stay up to date with the latest news by checking us out and following us on Facebook and Twitter.