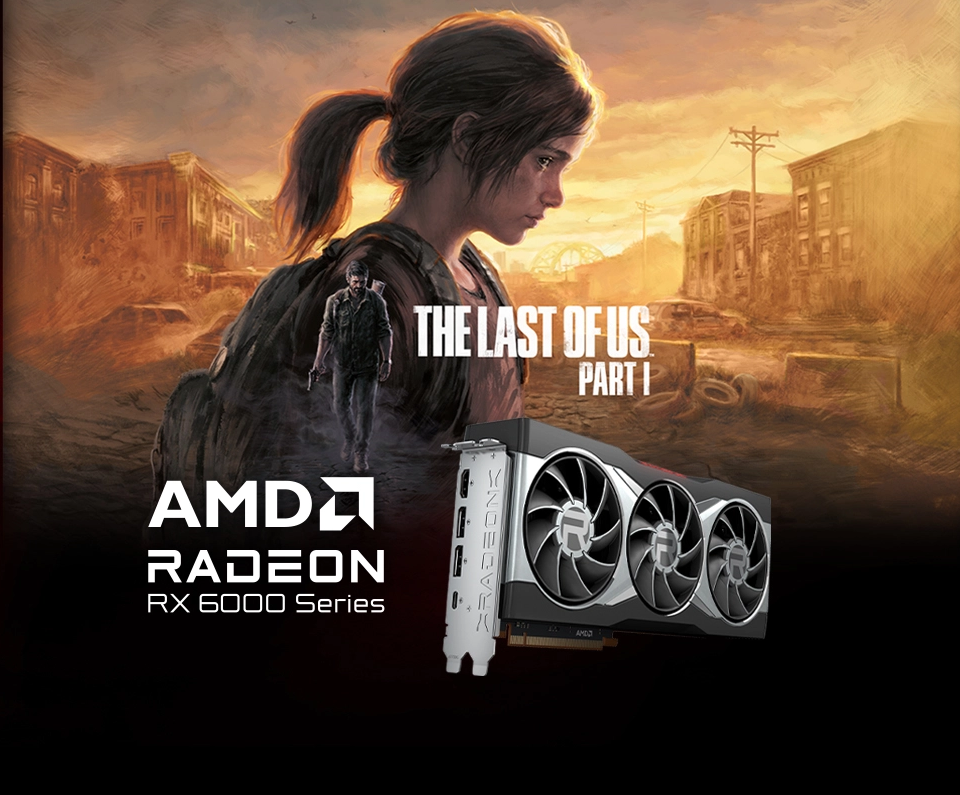 Get The Last of Us Part I when you buy select AMD Radeon RX 6000 Series graphics cards.* 
March 7, 2023 | By Anthony
Another reason to upgrade right now – you'll get the unforgettable The Last of Us Part I with select AMD Radeon Graphics cards. Dive into a dangerous world and experience your games to the fullest with the power of AMD's graphics. There are several qualifying cards, so make sure to see here for full details.
That said, you can pair your AMD Radeon RX graphics card with up to the new AMD Ryzen 9 7950X3D processor to super-charge your gaming PC and bring home the ultimate performance. You also have the option to fully customize your desktop, like an award-winning MILLENNIUM, with premium hardware by CORSAIR such as VENGEANCE DDR5 memory and more.
Jump into high performance, customization, and even reliable support with any ORIGIN PC. Our 24/7 Lifetime US based support ensures that you'll always be covered. Learn more about our systems and receiving The Last of Us Part I with your custom PC at originpc.com.