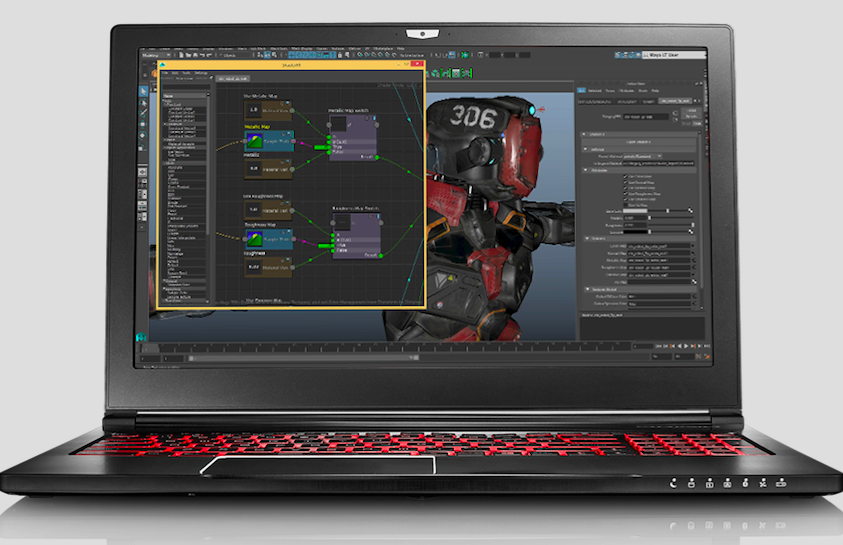 Get Your Projects Done with a Workstation Laptop
November 10, 2016 | By Anthony
We talk a lot about our critically acclaimed gaming computers here at ORIGIN PC, but that's not entirely what we're all about. While we excel in creating machines for gamers seeking the finest experience, we take great pride in also catering to business customers. Our custom built professional grade systems are made to deliver performance where it counts so you can focus on growing your customer base through exceptional service and your bottom line.
Today we're taking a closer look at our workstation laptops, built for professionals seeking the power of a desktop in a mobile-friendly solution. Whether you're a graphic designer, a startup, or an entrepreneur, out workstation laptops come with the latest generation Intel i7 processors and can be customized with up to 64GB of RAM to handle virtually any heavy duty task.
The new and improved EVO15-S Pro 10 Series is an ideal mobile solution with a 15-inch 1080p display. It comes with the latest generation NVIDIA GeForce GTX 10 series GPU, delivering the most powerful graphical performance to handle demanding tasks such as HD video editing and rendering or working with large RAW files that need to be edited. We also provide other options like the EON15-X Pro available with an NVIDIA GTX or Quadro GPU.
If you would like additional information on ORIGIN PC's line of workstation computers like the EVO15-S Pro Ultra Thin Workstation Laptop or to order your own customized PC, call 1-877-674-4460 to speak with a sales representative.  We offer 24/7 support to our many esteemed business customers and we provide shipping options around the world for our international clients.